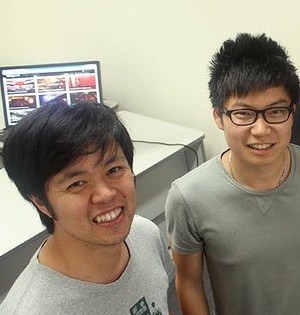 Sydney Angels backed event-led start-up, Venuemob, has launched into four new Australian markets, adding Brisbane, Perth, Adelaide and the Gold Coast to its existing presence in Sydney and Melbourne.
With detailed information on over 4,000 venues, Venuemob offers one of the most comprehensive venue databases in Australia, where people can research and book a venue.
Since its last round of capital raising in August 2014, Venuemob has documented incredible growth, more than doubling its monthly average of event budget processed through the platform from $5 million to $12 million, meaning the platform has now processed a total of over $100 million worth of event budget overall.
Venuemob has attracted nearly $1 million in funding
Since its launch in 2012, the online platform has accumulated a total investment of $980,000, with Sydney Angels members, Sydney Angels Sidecar Fund and Optus Innov8 being the major backers.
Sydney Angels investor Adrian Bunter said that Venuemob's growth is due in part to its unique market position, but also the drive of its founders.
"Sydney Angels members were amongst the first to recognise Venuemob's potential when it was first introduced to us back in November 2012. Since then the platform has gone from strength to strength, documenting impressive turnover and rapid expansion within a relatively short timeframe.
"As much as this is down to a great business model, credit also goes to the founders and the team behind Venuemob. Their success to date shows what can be achieved by startups that attract early stage capital and support from Sydney Angels," Adrian said.
How has Venuemob used the funding?
Ying Wang (pictured left with co-founder David Wei) said that the almost million-dollar investment total has been instrumental in the quick growth of Venuemob.
"We knew that we had something quite unique in the market and we wanted to leverage it as quickly as possible. Sydney Angels and Optus Innov8 made that possible for us and we now have a market presence across almost all of Australia's major metros. We'll be turning our eye towards countries in the Asia Pacific region, including Singapore, next."
Venuemob has also recently secured partnerships with many of Australia's leading hospitality brands, with national groups including Accor Hotels, Mantra and Rydges all adding their event spaces to the platform.