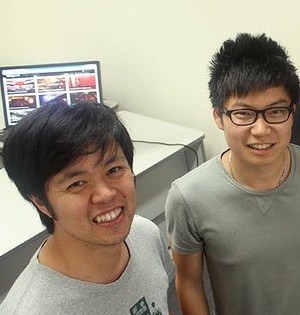 Aussie event-meets-tech start-up, Venuemob, recently announced additional funding from investment group Sydney Angels, raising $530,000 in this second round of raising capital.
This comes after the $450,000 raised during the initial November 2012 round led by Optus Innov8.
Venuemob's Ying Wang (pictured left with co-founder David Wei) said this second round of funding will help rollout of the platform's corporate events phase, which is key to the long-term mission of the brand.
What is Venuemob and what do they do?
Founded in 2012, Venuemob is an Australian Internet company that set out with a simple goal: to help people to discover great venues around Australia for their events.
Currently operational in Melbourne and Sydney, their concept basically involves hunting down all manner of hip, elegant, professional, or unique venues and then connecting these with the right audience. Think matchmaker… but for events, not blind dates.
With Venuemob's online platform, event organisers can search and filter available event, function and meeting venues from one extensive database, saving time and effort.
Users can also discover promos and discounts and pocket some savings.
Furthermore, the platform serves as a two-way portal – profiled venues are able to promote themselves to Venuemob's users.
Why has Sydney Angels decided to invest in Venuemob?
Sydney Angels members and the $10 million Sydney Angels Sidecar Fund were the main financial muscle behind this round, further backed by Optus Innov8 who led the previous fundraising round.
Since launching in 2012, Venuemob has grown in leaps and bounds – the platform now processes an impressive $5 million worth of event budget each month.
It is this kind of exciting performance that inspired re-investment from the original backers to encourage the start-up to grow even more and expand much further.
Angel investor Adrian Bunter remarked that Venuemob's model was of interest to Sydney Angels due to its positioning in an unsaturated marketplace.
"The digital space for venue sourcing is relatively untapped, leaving the door wide open for a brand such as Venuemob to structure an industry-defining platform," he said.
"Bringing such convenience to the often tedious task of venue research will be welcomed by the corporate and consumer community."