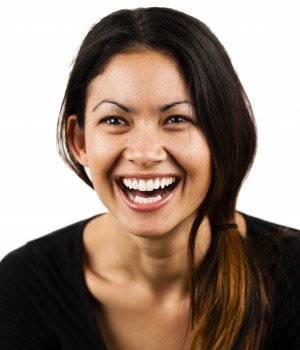 Canva has unveiled its Canva for Work platform, which is aimed to enable individuals and organizations to create consistent, effective, and inexpensive graphic designs.
The service, currently in limited beta, will roll out to Canva's four million users from today. It comes as Canva celebrates its two-year anniversary and reaches 30 million user-created designs.
Bloggers, marketers and small-business owners will be able to join existing Canva for Work users such as Huffington Post, Upworthy, Lonely Planet, Hubspot and Yelp that already use the platform to create their social media graphics and marketing materials.
What will Canva for Work change?
Canva is optimistic that the new platform's features will appeal to both individuals and teams. CEO Melanie Perkins (pictured) said Canva is extremely popular with individuals who create things like social media graphics, presentations, and business cards.
"It has saved them time, money, and allowed them to create graphics that look professional without needing to learn the expensive desktop design tools"
"Over the past two years, we've found that brands often struggle to an even greater extent with the same issues. Canva for Work takes Canva to the next level, by empowering companies to share design templates, fonts and digital assets, and to collaborate on the design process."
The start-up also believes that Canva for Work will also appeal to professional designers and brand managers, who can provide a greater level of control over an organization's brand, by setting up their brand assets and custom templates in Canva.
"Too often graphic designers are overstretched and pressured with competing priorities from all corners of an organization.
"Canva for Work enables them to centralize all their assets, collaborate more easily, and oversee a brand's image by providing remixable templates, images and design assets that other teams can use to create on-brand graphics."
What does Canva for Work have to offer?
Canva for Work's key features include:
Centralize brand colors, logos and fonts. Keep your brand guidelines up-to-date and in one place. Enable your entire team to access and use your colors, logos and fonts in their own designs.
Save branded templates. Create templates for everything from social media graphics to presentations. This ensures consistency and empowers your social media, marketing and sales teams to create their own on-brand graphics.
Magically resize designs. Quickly resize a design into all the formats you need. Create a design once, and optimize it for different social media channels, or campaign collateral.
Organize images and assets into folders. Centralize images and assets for your team. Employees will never get stuck searching for the right logo again.
Invite your team to collaborate. Canva for Work is perfect for teams of all sizes, whether it's one person, or a team of hundreds. It provides an internal commenting and collaboration system to improve workflow.
Canva for Work will be available for $9.95 per user/month. Canva's existing service will continue to remain free. To register for Canva for Work access, visit www.canva.com.