Home
B2B Sales & Marketing
Companies that are putting time and money into building a consistent customer experience are seeing increases in profits, customer retention, and overall performance. In fact, according to PwC, 82% of top-performing companies maintain a strong focus on using technology to boost human experience.
Connecting purpose driven Australian brands with retailers and businesses Australia wide, Ollee makes it easier for buyers to find natural, organic, ethical and eco-friendly products that a growing number of their customers are seeking today. A first of its kind, many brands have signed up already and onto the Ollee Marketplace platform, giving buyers access to many products at their fingertips, covering categories from food and drinks, health and beauty, home and lifestyle, kids, pets, fashion and jewellery, cards, gifts and more.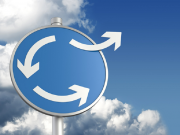 With artificial intelligence automating a lot of the consumer interactions through the likes of chatbots, it means customer service teams can prioritise the tasks that matter the most and the interactions that could make or break the business. If there was ever a time to adopt artificial intelligence and chatbots in your business, it really is now.
Exporting a business leads to better growth, opens up new ways of responding to market forces and exposes a company to new ideas.
For brands and businesses of all sizes, one of the most conventional marketing staples is the print catalogue. Unfortunately for this quaint relic from a bygone era, COVID-19 has accelerated the rise of eCommerce in Australia and shifted consumer habits, moving people even further away from a tactile reading experience onto a screen-based, digital experience