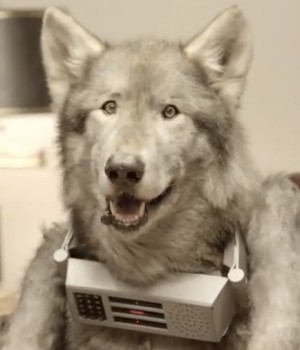 Who better to do your marketing than a wolf? Sure, it may have to overcome stomach-driven urges to eat other members of staff but that's a small price to pay for marketing success!
In this amazing parody series, that runs across videos, websites and social media, Old Spice has a new range of wild scents in its manly range of scented products. Who better to market something that smells wild than a wolfdog?
That kind of logic is infallible. It's a genius campaign.
There's something to admire about a company that doesn't take itself seriously and uses that, repeatedly, to sell product.
Old Spice – Meet the Wolfdog
Need to raise capital? Want to become a more persuasive presenter? Want to master social media? Is it time to overhaul your website? Unlock the library to get free access to free cheat sheets and business tools. Click here for free business tools.