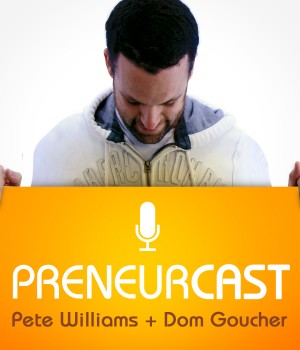 PreneurCast is a marketing + business podcast. Author and marketer Pete Williams and digital media producer Dom Goucher discuss entrepreneurship, business, internet marketing and productivity.
Pete Williams talks to Dom Goucher about Mastermind Groups, the good, the bad and the ugly. He also shares some awesome tips that make his own Mastermind sessions super-effective.
Subscribe on iTunes:
Pete talks to Dom about mastermind groups, the good, the bad and the ugly
Read the transcript: Read nowHide it

Show notes + links:
http://www.preneurmarketing.com/edsvideos – Right now, there's a 50% discount on the recordings from the Melbourne "Going Pro" conference, which include Pete's incredibly popular "Leverage" presentation
Livescribe Smartpen – Awesome tool for recording and making notes at the same time
If you like what we're doing, please leave us a review on
or a comment below.