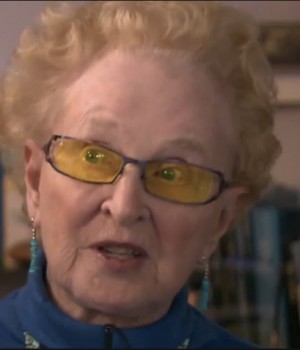 IDEO is one of the poster-child companies of Silicon Valley.
It was the first, reputable design and innovation firm. IDEO, through using customer-based design thinking, was the company that put design and product development on the map.
Most product designers have wanted to work at IDEO at some point.
Meet 91 year old Barbara Beskind. She wanted to be an inventor when she left school but, back then, you had to be a qualified engineer to invent stuff. And, women weren't allowed to be engineers. So, she did a lot of other things in her career instead.
But, two years ago, she saw an interview of David Kelley, the founder of IDEO.
After that, she decided that she wanted to be a product designer at IDEO. She snail-mailed in her resume and now, she's a product designer at the company. She advises on the development and design of products for the elderly – and that's a huge, growing market!
This inspirational story was featured on Today in the U.S. recently. It goes to show that the inner designer, creator and inventor never goes away. But, sometimes it takes a while to fulfil the dream.
In fact, it reminds me of one of my (many) favourite Douglas Adams quotes: I seldom end up where I wanted to go, but almost always end up where I need to be.
91-Year-Old is living her dream as a tech designer at a Silicon Valley firm
[videoframe]
Visit NBCNews.com for breaking news, world news, and news about the economy
[/videoframe]