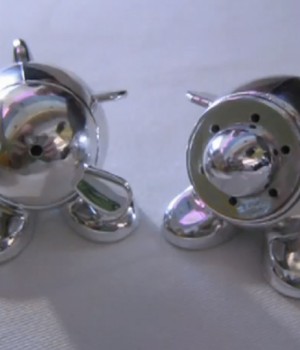 On Twitter, Rory Sutherland describes himself as the 'fat bloke at Ogilvy'.
In fact, he is one of the foremost, original marketing thinkers of our time.
He is an interesting chap. He was considered to be the worst graduate trainee that ad agency Ogilvy & Mather had ever hired. But, after finding his stride, Sutherland has become a shining (and entertaining) voice about marketing, people and behaviour. Currently, he is the Vice Chairman of the Ogilvy Group. Not bad for the worst graduate the company had ever hired, huh?
In this, one of his many TED presentations, Sutherland talks about the small stuff. About why the small stuff matters and is far more memorable than the big, splashy activities that brands, companies and, governments, are renowned for.
To illustrate his point, he uses behavioural economics coupled with hilarious examples.
My favourite example is the silver salt and pepper shakers from Virgin Atlantic Upper Class. They are shaped like planes and everyone thinks about nicking them. Engraved on the bottom of each one reads: Stolen from Virgin Atlantic Upper Class. It's amusing, it's simple and, more importantly, it's memorable. Every time you see a salt and pepper shaker, every time you're on a plane, you're going to remember it.
Sutherland's argument is that small things matter and, they can make all the difference to your customers, your brand and, ultimately, your success.
Rory Sutherland: Sweat the small stuff
[videoframe][/videoframe]