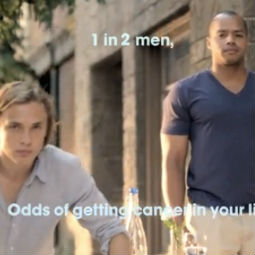 Here's another great ad from the non-profit sector. This time tackling cancer awareness, and using celebrities in every day life situations.
At Anthill HQ, we are particularly cancer aware. Our very own James Tuckerman had a Level 1 Melanoma removed last year. If that hadn't been detected when it was, he would now be undergoing chemotherapy.
Your chances of being an astronaut may be one in 13.2 million. The chances of getting cancer in your life time are one in two for men and one in three for women.
But, by being aware of the signs of cancer, you can change the odds.
Change the odds