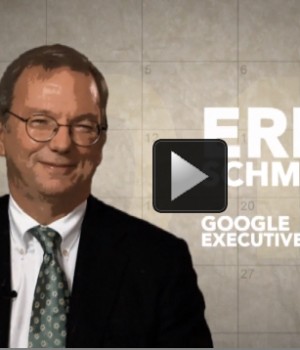 This video, for Bloomberg, has Eric Schmidt, the Executive Chairman of Google sprout his big predictions for 2014.
He shares his thoughts on big data, genetics, smart phone adoption and much more.
Plus, he reveals (and takes full responsibility for) what Google missed as a big trend in the past year or so.
It's interesting stuff.
Ask a billionaire: Eric Schmidt's 2014 predictions
[videoframe][/videoframe]
Need to raise capital? Want to become a more persuasive presenter? Want to master social media? Is it time to overhaul your website? Unlock the library to get free access to free cheat sheets and business tools. Click here for free business tools.