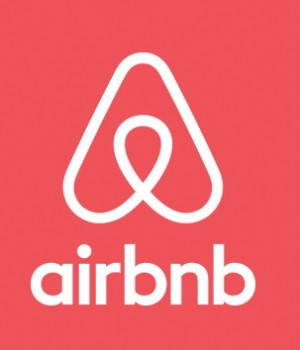 Warning: If you are offended by graphical representations of genitalia, do not read on or, view the videos and images in this story.
It seems that the last two weeks have been filled with the appearance of untended genital marketing tactics.
It began about 10 days ago with Carrie Bickmore inadvertently showing a doodle of a doodle that had been drawn on the back of her script. That caused a bit of outrage in the main stream media.
Then, at the end of last week Airbnb launched its new, redesigned logo. I'm thinking the internal conversation went something like this.
"Let's rebrand," said someone at Airbnb.
"What a great idea. We need something less internet 2.0," said another person.
"Hey, this new logo is great," said someone else.
"It's awesome," everyone agreed. And, they ran with it.
What could possibly go wrong, right?
So much.
So very, very much.
Initially, there was some concerned that it wasn't even an original logo. It looked like that someone had failed to do a Google image search, let alone a trademarked image search to see if there were any similar logos out there.
But, the real kicker was that a lot of people saw the logo as a representation of genitals. Depending on your view point, it can be either male or female. Now, this may say far more about the people who see this, than it does about the people who designed the logo.
The video (see video #1) that Airbnb released to explain their redesigned, and the strategy that it supports, is very ernest. The company is looking to expand beyond what it is know for. However, all that has been lost in the reaction to logo.
Since then, Bebo has stepped up and sent Airbnb a cease and desist letter, claiming an infringement on 'genital marketing' – a position that Bebo claims to own thanks to a video it released last August (see video #2) . The letter, in all it's glory is below. It's hilarious and clearly not a serious C&D claim.
So, what began as a planned, strategic rebranding of one of the most successful new businesses in recent years, has resulted in one of the most fascinating public reactions in some time. Bebo's guerrilla tactic of getting involved in something that I am sure Airbnb just wishes would go away, is the sign of a confident brand.
Video #1: airbnb – new brand
[videoframe][/videoframe]
Video #2: Bebo Founder – it's time to come clean
[videoframe][/videoframe]
Bebo cease and desist letter