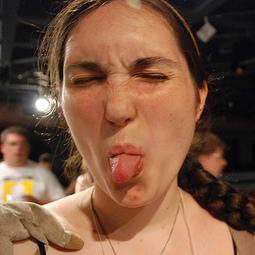 'Before we are old and wise, we first have to be young and stupid.'
I have always loved this saying. It resonates at so many levels of my daily living.
While I am certainly not willing to categorise myself as old, I am very aware that I cannot comfortably claim to be young either.
So, what category do I fall under then? I am thinking – perfectly seasoned! I say this because I still have a youthful outlook on life but I am able to call upon wisdom gained from having lived for over half a century.
I am still able to access good levels of energy and health to tackle almost any goal I set myself but now do so with good amounts of reflection and planning.
Having said this, I cannot say that access to wisdom is not an automatic rite of passage.
I believe much of my wisdom has been well earned, practised and polished. I am often quoted as saying – "If I am not tripping and falling then I am not learning!" – however it is not inherent that mistakes lead automatically to learning.
A moment of failure is only accompanied by learning if we take time to reflect on what happened and why. We then need to benchmark the experience and strategize a new pathway for success as we move forward in our lives or business.
This year I certainly have taken this on board with my 'less is more' mantra.
While I still have a huge list of what I want to achieve, I am spending a great deal more time reflecting on each of my goals to flesh them out, ensuring I have good clarity and strong strategies to achieve them and at the same time working hard to avoid previous mistakes.
I have also promised myself to recognise the year has twelve months in it so I will pace myself, using some of my well-earned wisdom to employ patience and understanding when these goals take longer to achieve than first expected.
Given my willingness to be wise and not 'rush through every day' has already paid dividends as I have managed to capture that 'holiday magic' I wrote about earlier this month. Remaining true to the promise to myself to take this 'magic' home from holiday, I have found time each week to create 'escapes' for myself and the family – very rewarding for all of us!
So for all of you out there that are 'well-seasoned', do make sure you celebrate both ends of life's spectrum while you can – for all too soon, we will be old!
Annah Stretton is the founder of the Annah Stretton fashion label and is a wildly successful New Zealand entrepreneur, author and speaker. With an online following of over 210,000, over 30 retail stores, 3 books and a strong business leadership programme under her belt, Annah frequently appears in the media and on stage discussing everything from entrepreneurialism, living fearlessly, females in the work force, right through to her philanthropic efforts which provide substantial support to a very wide range of charitable groups and organisations across New Zealand. In September, 2013 Annah released her third book, Rock the Boat. She has also been the recipient of the coveted Veuve Clicquot Award.