The Programme -- which only selects 100 startups world-wide annually -- helps entrepreneurs and early-stage technology businesses and startups looking to relocate their business to the U.K.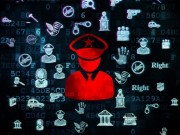 Cyber espionage and cyber terrorism are the most critical threats facing the public and private sector in the United States and the United Kingdom, and there is no reason to suppose that Australia/New Zealand will not be future targets.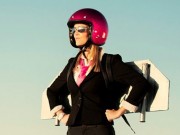 It is important that Australia increases the number of women founders as it sets an example for females of all ages that they have the power and authority to establish enterprises that give rise to their dreams.
The diamonds are as real as the natural ones and perhaps the only difference is the provenance of the carbon. These cremation diamonds can be certified and re-verified at an independent gem institute, like Gemmological Association of Australia.
The study, which focused on small businesses in the U.S., Canada, the U.K., and Australia revealed that 64 percent of small businesses run in the cloud, 68 percent use apps, and 66 percent use a smartphone.
Grana, an online clothing retailer creating luxury fabrics and wardrobe essentials at guilt-free prices, has secured an additional U.S $3.5 million in seed funding...
A new survey shows that Aussie workers waste an average 12 hours per week and up to 30% of the 40 hour work week preparing for and attending status meetings
Nominations are open for inclusion in the 'Fintech 100' list, which will recognise leading fintech innovators from around the world
After working for several years in the Australian hospital system, where often he often had to use century old tools and techniques to assess...
Launched in July 2012, MiiBrand was developed in Australia by four young entrepreneurs who identified a gap in the market (ah, the classic story). The MiiBrand team decided to tackle the problems faced by retailers (lagging sales, overseas competition, and crowded marketplace) head on by leveraging mobile technology to provide a much needed solution.
What happens when you are sitting down with your supplier, customer or contractors, discussing business or a project or a product idea and in the course of the discussion some valuable new intellectual property (IP) is identified? It's an inevitable scenario that can arise almost anytime you have a group of bright and innovative people gathered for a meeting.