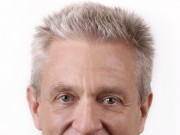 Australian mobile marketing and payments m-commerce company Mobile Embrace has acquired Marketing Punch, a UK pioneer in performance marketing
Beat the Q, one of Anthill's 100 Cool Companies of 2013, has acquired loyalty app eCoffeeCard. eCoffeeCard is a free app (iOS, Android, Windows Phone,...
Australian music startup We Are Hunted has been bought by Twitter for an undisclosed sum.
Local social media monitoring service, BuzzNumbers, has been bought by Sentia Media. You may remember Sentia Media by its previous name, Media Monitors.