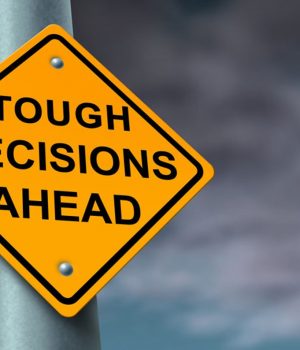 By Dorry Kordahi 
When your business is on the line, there is no room for indecisiveness, hesitation and a "business as usual" attitude if you want to survive.
As COVID-19 wrecks havoc on both small, local businesses and multinational organisations around the world, the next couple of weeks will be a turning point for many businesses who face an ultimatum – adapt and survive or crumble under the pressure.
Despite these being the most challenging times, perhaps even greater than the Global Financial Crisis, the business owners and entrepreneurs who will survive are the ones with grit, determination and a problem-solving approach to the global crisis.
As a mentor, startup adviser and business owner myself, my advice is to be decisive, create an action plan now and embrace innovation to adapt to the current climate. Here are my tips to survive COVID-19.
Make tough decisions early
As a business owner, you've got to make tough decisions and have uncomfortable conversations – it comes with the territory. Right now, making the tough calls is more important than ever before.
Know that you aren't going to please everyone and that it is better to trade at 20% than to not trade at all. You've got to reduce overheads, cut costs ruthlessly and scrutinise every expense, at least for the short term.
In business there will always be tough decisions, but you have to do what is needed to survive. The business is no help to anyone, including yourself, if it collapses.
Pivot without hesitation
When it comes to adapting to the new climate, business owners have to pivot without hesitation and be creative and innovative with their offering right now. They need to find new ways to service people who are working from home, or are self-isolating for the greater good of the community. They need to be creative and innovative, and find ways to fill gaps that exist right now in this new and ever-changing landscape.
Pivoting is important, but doing it without hesitation is critical. You can't spend weeks planning, because the landscape will likely change again and you'll be back to the drawing board. You can't wait and be indecisive in your action plan, as those lost days, minutes and dollars could be the difference between sustaining your business and keeping staff employed, and losing it all.
Embrace new short term plans, look to technology to find ways to innovate and inject cash into the business wherever, and however, you can. Cafes, restaurants and bars offering new takeaway and at-home experiences, gyms are providing virtual classes and equipment rentals, beauty salons are creating DIY facial kits and retail giants are shifting their focus to the convenience of eCommerce. Every industry is being disrupted by the pandemic.
Take advantage of your existing infrastructure
It's easy enough to say "pivot now" and "make big decisions quickly," but how do you do that on a sinking ship?
You have to look at and take advantage of the existing resources, network and infrastructure that you have to mobilise a new offering. You might have to veer from the original business plan and shift to a new vertical, but if you use the existing infrastructure you have, you can be agile.
That's exactly what I've done in my own business and so far, we've managed to sustain the business despite the far-reaching impact of COVID-19.
Alongside my brother and business partner, we have pivoted our business DKMBlue, a market leader in promotional merchandise, corporate clothing and personal protective equipment, to ensure we can continue to operate.
To pivot, we looked at our existing supply chain, product categories, infrastructure, resources and network and transitioned our offering to provide essential products and services that are needed right now – hand sanitiser, face masks and wipes.
Hand sanitiser has always been in our range as a promotional product for corporates but it's not a primary vertical for us and we never produce it in large quantities, however, with stock running out across the country and protective equipment desperately needed, we quickly shifted the business to focus on these products.
By making the pivot quickly and transitioning the business to solely focus on this new offering, if only for the time being, we have been able to sustain the business, keep our staff employed and continue operating. The pivot ultimately is the reason that the business is not at a standstill right now.
In summary, if you're a business owner, entrepreneur or industry leader weathering the COVID-19 storm, act quickly, be agile, think outside the box and pivot without hesitation to make it through.
Dorry Kordahi is an Australian entrepreneur, investor, business owner, mentor and author. He has been an active member of the Australian startup and business community for close to 20 years, and is passionate about supporting up and coming founders and entrepreneurs as they navigate their own business journey. Dorry is the author of two business books, and the co-author of a third, and he is currently an Advisory Board Member of The Entourage and the NBL. You can follow Dorry on Instagram and on LinkedIn.