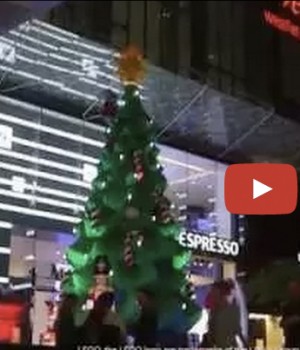 Well played Sydney Westfield.
What do you do if you want to bring attention to your city and your company?
You create the Australia's biggest LEGO Christmas tree.
That may not be a very major claim, the one I have in my house is the standard, run-of-the-mill LEGO Christmas tree number. Granted, it classifies as vintage, because it's from my childhood.
However, this just shows how a little bit of creative thinking, lots of small plastic bricks and an interesting, seasonal stunt can create a lot of media attention and public interest.
LEGO® Time-Lapse: Build Your LEGO® Christmas
[videoframe][/videoframe]