A new Australian start-up is opening up a richer kind of cultural experience for travellers who are visiting India or other global travel destinations.
While travelling around the world, or locally, along with visiting famous sights, travellers also seek deep, meaningful and unique cultural experiences in which they can also connect with locals in an authentic way.
Yet, no country has given access to their richest and most heartfelt cultural event they possess – weddings. This is all about to change.
JoinMyWedding.com is the first online global platform that enables to-be married couples to open up their weddings to travellers who seek authentic cultural experiences on their holidays by connecting them via selling and buying tickets to weddings.
Couples upload their photos and a detailed description of their wedding, numbers of tickets available and the price of the tickets.  They are also giving an explanation on what the guests can expect and what is covered in the ticket from stay, food, various events and pre-wedding functions.
What gap is JoinMyWedding filling?
In this era of technology and the Shared Economy, as a traveller, one can book a HomeStay, rent other people's homes (Airbnb), have local home-made meals at someone's house (EatWith), or even attend a diverse range of cultural programs (Vayable). But something has been missing.
The women behind JoinMyWedding.com believe that a wedding is the most cultural event anybody can experience: it presents love, local people, food, music, rituals, the language and the core essence of the place in the most authentic and sacred form.
But without knowing any locals personally, how do you even think of being a part of a wedding in a foreign land?
The platform is global, but the team decided to launch in India first. At the moment, there are over 40 weddings registered, the majority will take place in India over the coming wedding season between October and February.
An Indian wedding is a significant cultural affair and it is not uncommon to have a wedding with over 500 guests that happens over a few days.
It looks like this new venture is tapping into a serious business. The global wedding industry is a whopping $300 billion industry.
How do the lovebirds gain from this?
JoinMyWedding was built with the vision to change the way people think about weddings and travel forever and provide a unique cultural experience by making weddings accessible to travellers.
Having said that, the founders have another mission as well; by allowing couples to sell tickets to their own weddings, JoinMyWedding is helping them financially.
"It's an exciting time for us and the consumers as the wedding and travel industry are both ripe for disruption," says Orsi Parkanyi, in charge of Product.
"Although the culture is traditional, the conversations we are having about JoinMyWedding show us that young couples are open to share their own weddings, connect with international visitors and part-finance their wedding expenses," she added.
If you are a traveller, it's easy to choose and book a wedding happening near your travel destination as you can search for location, dates and wedding types such as "Indian" or "Greek".
If you are a couple, registering your wedding is easy, you only need to fill out a form and answer a series of questions about your wedding.
To make things easier for you, a member of the family (or a wedding planner) can be appointed to cater to all the guest's needs and be their guide prior and during the event.
What is the story behind JoinMyWedding?
JoinMyWedding is the brainchild of three ladies; Marti Matecsa who is in charge of strategy and business development aspects, Orsi Parkanyi who is a serial entrepreneur in charge of product development and investment and Pallavi Savant who is in charge of marketing.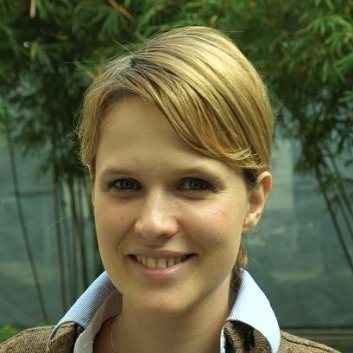 Marta and Orsi met in Hungary a year ago when Orsi was visiting family there, and the two started talking. Marti was talking about the amazing Indian wedding she had attended before, and Orsi remembers wishing she could just go to such a wedding.
The pair decided to check if such a website existed, and when they found there wasn't such a platform, they decided to build it. Orsi and Pallavi met in Sydney a few months after, and Pallavi joined the team and they decided to launch this venture in India mid this year.
Now here's the kicker… the triumvirate of founding ladies has never been at the same location at the same time!
They say it is working out to their adventure to be in different locations and time zones covering the globe as there is always someone up working, plus, they three speak several languages and it makes it useful while giving interviews across the globe.
Marti is based in Europe and has extensive business experience as a management consultant along with an impressive track record of working with many of the world's leading global companies.
Orsi, based in Brisbane, has been deeply involved in the Australian startup scene for many years, having established Australia's largest and growing community for female entrepreneurs and start-up women, Women As Entrepreneurs.
Pallavi in India has a deep consumer understanding and marketing experience of over 10 years across FMCG, Media and startup giants like Tata Tea Premium.
What challenges have you faced so far, Anthill asked?
"The concept is very unique and not yet been done before, so securing the first couple to register their wedding was the most challenging – as we needed to first build up the supply side of the double sided marketplace," Orsi told us.
"We reached out to personal networks for that and it took us a long time to secure the first one," she continued.
Marti added, "It's after so long that a truly unique idea has been launched in the startup ecosystem that is packed with me-too's and copycats. We already have an overnight competitor who seems to have copied everything from our concept to site layout, even wording and sentences!
"It's flattering yet annoying, still inspirational – our idea is so unique! Given the dearth of original ideas in today's world, it is a good sign when you concept is stolen like this. I take it as a compliment."