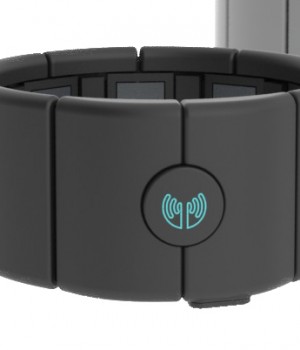 I'm still having fun with my Pebble. It's great for letting me know who has just texted me while I'm in a meeting. It's very handy at the gym.
And, while I like some aspect of Glass, I'm just not quite sure I'm ready to look quite that silly in public for technology's sake.
However, MYO is cool. And I mean really cool. And I want one.
But to me, this is far more Tony Stark inspired than it is a Jedi use of the Force.
It seems that 2013 and beyond is when wearable technology is going to come into its own.
You may remember Leap Motion from last year, which at the time, seemed very much like a technology used in the film Minority Report.
But MYO is even better.
It senses not just the movements of your arms but also the electrical activity in the muscles in your arms to function. I mean, how cool is that? If I flex my forearm, clearly all this going to the gym is finally going to pay off in a technology sense, the MYO will read the muscle movement and perform the right command.
The only thing that would make the MYO even more cool was if the logo was more like Stark Industries. Just think of the possibilities.
All we need now is Jarvis, Siri's sense of humour doesn't quite cut it. Oh wait, you already can!
The magic of MYO