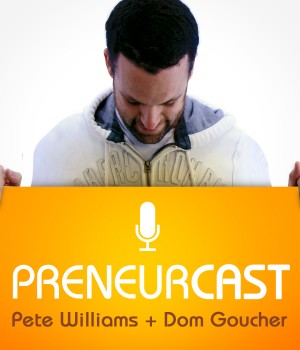 PreneurCast is a marketing + business podcast. Author and marketer Pete Williams and digital media producer Dom Goucher discuss entrepreneurship, business, internet marketing and productivity.
Pete Williams talks to Dom Goucher about his productivity regime, which starts first thing in the morning, and discusses the importance of being clear on your goals and forming habits to help you reach them. There's an update on the book, too.
Subscribe on iTunes:
Pete and Dom talk about productivity, goals and habits
Read the Transcript: Read NowHide It

Show Notes + Links:
Books Mentioned:
Hare Brain, Tortoise Mind – Guy Claxton
On Writing– Stephen King
Other links:
ZenHabits.net – Leo Babauta's Blog
PreneurMarketing.com – Sign up and get Pete's AudioBook for free.
If you like what we're doing, please leave us a review on
or a comment below.