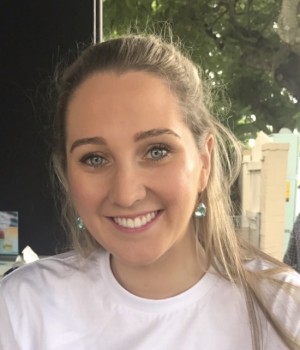 What is the 30under30?
30under30 is an Anthill initiative launched in early 2008 to encourage and promote entrepreneurship among young Australians.
Each year, we invite our readers to nominate young Australian entrepreneurs deserving of recognition for their outstanding entrepreneurial endeavours. More.
Isabella Hawker, QLD (b. 1994)
Name: Isabella Hawker
Age: 22
Known for: WhippNews
Isabella decided to start WhippNews after realising the significant problem of news consumption in the 24 hour news cycle. "Many of my friends and colleagues constantly complained they did not have the time or the energy to keep up‑to‑date with world news."
So, she created WhippNews ‑ an Australian news enterprise, curating and distributing summarised national and world news for millennials. "In just three emails a week, WhippNews sums up the news you need to know in an entertaining and intelligible style," Isabella explained.
WhippNews launched in September 2016 and has since grown to over 900 subscribers. It has an open rate of 32% and a click through rate of 3%, more than double the industry average. WhippNews was also recently selected to take part in the University of Queensland's iLab Germinate 10 Accelerator program, which offers funding and mentorship to startups.
Hear Isabella talk about how TheWhipp is changing the way younger generations consume news on this Enterprise Radio podcast.
Anthill asks: Have you ever been lucky, punk?
I seized an unexpected opportunity when I met a fellow entrepreneur at the 2017 Myriad conference in Brisbane. After having an easy chat with this entrepreneur, he turned out to be the guest speaker for one of the seminars. As it turned out he loved my idea for WhippNews, and he offered we meet at another time to talk about it. I pursued this entrepreneur for at least four months before he could fit me into his very busy schedule, and since catching up with him her referred me to his venture capital firm.
SHOW YOUR SUPPORT
You can show your support for this outstanding young entrepreneur in one of three ways:
1. TWEET THIS POST:

USE THE TWEET BUTTON AT THE TOP OF THIS PAGE.

2. TRIGGER A REACTION ON FACEBOOK:

HIT THE 'SHARE' BUTTON AT THE TOP OF THIS PAGE.

3. LEAVE A COMMENT:

SHOW YOUR SUPPORT! SHARE THE LOVE!