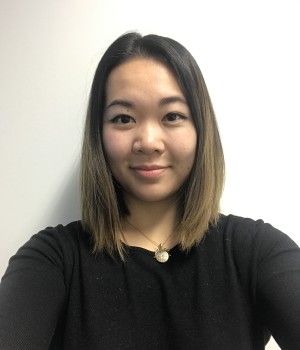 What is the 30under30?
30under30 is an Anthill initiative launched in early 2008 to encourage and promote entrepreneurship among young Australians.
Each year, we invite our readers to nominate young Australian entrepreneurs deserving of recognition for their outstanding entrepreneurial endeavours. More.
Elisabeth Goh, NSW (b. 1992)
Name: Elisabeth Goh
Age: 25
Known for: Art of Smart
Elisabeth was diagnosed with bipolar disorder when she was 19.
"I was struggling in big ways to maintain relationships with friends and family, and to find motivation to do anything," she told Anthill.
"It was at this time that I started working at Art of Smart and due to my own struggles with mental health I harassed (nicely though, haha) the founder Rowan Kunz about ways we could better support students. Rowan pitched to me the idea of building out a blog for students.
Although Elisabeth had no background in digital, or content marketing and was working at a top tier law firm at the time, she jumped on the opportunity, created her own role and it was through this journey of helping other students that she overcame her own challenges.
"Art of Smart changed my life!"
Without any background in digital marketing, within 18 months, she grew Art of Smart from 1,000 visitors a month to a strong and vibrant community with over 90,000 visitors, while also negotiating an Australian first to co‑locate KYDS, a youth mental health organisation with Art of Smart Education to holistically tackle the growing youth unemployment and mental health crisis in Australia.
The art of persuasion helped Elisabeth facilitate the partnership between not‑for‑profit Kuring‑gai Youth Development Service (KYDS) who provide free confidential psychological services for young people and Art of Smart Education. Art of Smart Education provides office & facilitation space for KYDS to support students & families.
The co‑location of a youth mental health organisation (KYDS) and tutoring, mentoring and career development organisation (Art of Smart) in the same location is an Australian first. This partnership highlighted Art of Smart's commitment to holistically helping young people successfully navigate high school and the transition to life and career.
3 out of 4 HSC students across NSW now use the platform, and Elisabeth has achieved all while completing her law degree, working at a top tier law firm and living with bipolar.
Anthill asks: What motivates you as an entrepreneur?
Almost 1 in 2 high school students suffer from anxiety and mental health issues often as a result of their school experience. Many develop into adult mental health conditions. As a young person who has successfully navigated managing a life living with bipolar, I'm motivated by wanting to help other young people reach their maximum potential, without boundaries or restrictions.
SHOW YOUR SUPPORT
You can show your support for this outstanding young entrepreneur in one of three ways:
1. TWEET THIS POST:

USE THE TWEET BUTTON AT THE TOP OF THIS PAGE.

2. TRIGGER A REACTION ON FACEBOOK:

HIT THE 'SHARE' BUTTON AT THE TOP OF THIS PAGE.

3. LEAVE A COMMENT:

SHOW YOUR SUPPORT! SHARE THE LOVE!