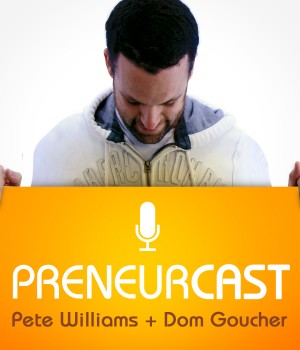 PreneurCast is a marketing + business podcast. Author and marketer Pete Williams and digital media producer Dom Goucher discuss entrepreneurship, business, internet marketing and productivity.
Pete Williams and Dom Goucher discuss Information Overload, and some techniques and tools for handling it.
Subscribe on iTunes:
Information Overload – Email a Go-Go

Read the Transcript: Read NowHide it.

Show Notes + Links:
Books Mentioned:
Outliers – Malcolm Gladwell
Moonwalking With Einstein – Joshua Foer
Other links:
www.PreneurMarketing.com – Sign up and get Pete's AudioBook for free.
If you like what we're doing, please leave us a review on
or a comment below.