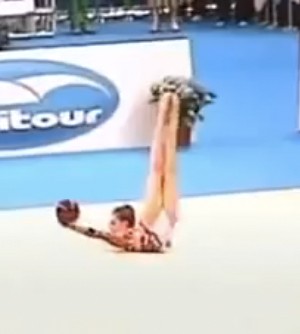 In less than two weeks, this video has received almost 10 million views.
On the surface, it's a young gymnast from Bulgaria, Boyanka Anelova, doing a routine.
But, it's no ordinary routine.
In short, it's hard to believe what she is doing.
However, it's the title of this video that caught my eye, that is, after my eyes stopped popping out of their sockets at what she was doing with such apparent ease.
Has anyone told you that what you are doing can't be done?
Richard Branson is famous for many things, including this quote: I don't believe that that little word 'can't' should stop you.
It applies to this gymnast and, it applies to every entrepreneur and, how everyone should approach a problem.
Just because someone says it can't be done, doesn't mean it can't be done.
Someone should tell this girl that this can't be done