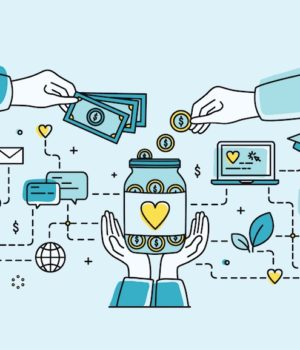 During the December Quarter 2018 Australian Startups and young tech companies received $1.066B in funding. The December quarter was strong in general with a small reduction in funding from the September Q 2018, but up significantly from the Dec Q 2017 ($762m) by almost 40%.
KPMG Australia recently reported $1.25B in VC investment in Australia in 2018 as its contribution to KPMG's international Venture Pulse report. Taking into account data from Techboard's annual report for 2017/18 and the September and December Qs in 2018, Techboard identified $1.556m in private investment into Australian startup and young tech companies during the calendar year.
When all forms of investment are considered this amount jumps to $2.903b and if all funding types are considered the amount is over 4 billion at $4.126B. Note: Techboard had reported $3.5b in funding for the 17/18 FY.
For the December 2018 quarter Techboard identified over 160 funding events across a broad range of funding types ranging from accelerator program funding, acquisitions, equity crowdfunding, major debt instruments (sometimes called venture debt), grants (including awards and prizes), initial coin offerings, initial public offerings and reverse takeovers, ASX placements and private investment(including angel, VC and other large-scale private investment).
Here is a summary of the key findings:
Largest funding event: Judo Capital $350m debt facility
Largest Private funding: Deputy $111m series B
Largest Acquisition reported: PEXA $1.6b (not closed til Jan 19)
Largest Acquisition closed: Spookfish (formerly ASX:SFI) $137m
Largest Funding Type by $: Debt 36.6% ($390m)
Most funding events by type: Grants/accelerators with private funding closely following behind.
Must funded category: Fintech $508m
Largest IPO: Cybersecurity company Identitii (ASX:ID8) $11m
Largest ICO: Natmin Pure Escrow $12.7m
Largest placement: iSignthis (ASX:ISX) $10m (but note Webjet… $92m)
Private vs Public ratio: 3:1
Largest Equity Crowdfunding: Enova Energy $1.019m
Most funded State: Victoria 42% – $454m
Here are the findings in detail:
A large portion of the funding by value comprises debt funding, largely to Judo Capital's $350m debt facility. Taking debt out of the picture, funding dropped quite markedly from the September quarter by around 33%.  Debt facilities captured in the report were exclusively in the fintech space and accounted for 36.6% ($390m) of the funding mix.
The second most prominent form of funding was private investment (including angel, VC and other large-scale private investment) which accounted for 33.9% or $362m. While down from the September quarter figure of $570m, this amount is 230% up from the December quarter 2017 ($156m).
The December figure included significant raises by workforce management software company Deputy who secured a $111m series B and fintech Prospa who were reported to have raised $43.3m from existing investors following their cancelled IPO. Data Republic and Athena Home Loans both had large series B rounds of over $20m each.
Headphone developer Nura had the largest series A round reported in the quarter with a $21m series A investment. Insurtech Huddle also had a massive series A investment of $19.25m. A continuing trend from previous periods is the high level of  foreign investor involvement at the top end of the market with more than half of 20 largest raises including foreign venture capital (mostly US based) and other investors.
Notable changes from the previous quarter were a drop in the prominence of public funding, down from almost 33% ($356m) of the funding mix to only 10.7% ($114m) and down 77% from the December quarter in 2017 where public funding accounted for 41% of overall funding.
Although it is important to note some major placements into older tech companies Melbourne based Webjet (ASX:WEB) founded in 1997 raised $92m and 11 year old Avita Medical (ASX:AVH) founded by burns doctor and former Australian of the year Dr Fiona Wood raised $40m in placements.
Acquisitions were up, both in terms of number and the extent to which values were being reported (which was mostly due to the involvement of public and listed companies). The largest acquisition reported in the quarter was property transfer platform PEXA, which reported an acquisition for $1.6b, putting it in unicorn territory (a startup having a market cap of USD $1B). The PEXA acquisition was announced in the December Q but not settled until January, as a result its value was not included in this  Techboard Report.
The report includes the acquisition of Perth-based ASX listed aerial imagery company Spookfish for $137m. The quarter also saw major acquisitions of older tech companies with Avoka Technologies founded in 2002 sold to Temenos for $339m and 22 yr old NSW-based Smartfreight sold to Wisetech Global (ASX WTC) for $55m.
The decline in Initial Coin Offerings from its earlier highs noted in its September Q report continued with a drop from $61m raised across 11 ICOs to a reported $16m across three (although transparency as to amounts raised remains a challenge).
Equity crowdfunding appears to have had its strongest quarter yet in dollars raised raising $3.72m across seven campaigns, however the size of each campaign is generally quite low, with the largest for the quarter, with Enova Energy raising just over $1m on the Crowd88 platform, compared to some of the early raises early in 2018 by Xinja and DC Power which each raised over double that amount.
As we have seen over previous reports Fintech continues to dominate. In the December quarter Fintech funding amounted for over 47% of all funding by company category.  Even when the major funding events over 30m by Judo and Prospa, Fintech continued to dominate. Other prominent categories were Location and Mapping (thanks mostly to Spookfish) and People Solutions (courtesy of Deputy).
Victorian companies received the greatest amount of funding of the states, assisted to a large part by Judo Capital. Although If we look at private investment alone New South Wales is streets ahead this month with over 77% of all private investment captured for the report.