It was within her first week working at a real estate agency, that software developer Veronica Gravolin first came up with the idea for a new platform, which would change the way Australians would buy and sell property.
Determined not to forget the concept she wrote it down on a post-it note.
Fast forward three years, and, Veronica, along with a band of Brisbane-based developers and astute investors, have just launched Airlisting.
It is one of the first online property platforms in the world which is backed and connected with some of Australia's leading valuers who are independent of banks, mortgage lenders and real estate agents.

Airlisting directly connects people buying and selling real estate in a transparent process without relying on third parties or paying hefty commission fees.
The process takes the emotion and the guesswork out of the equation by offering independent and professional valuations.
How did the idea for Airlisting come about?
"I remember coming up with the idea for Airlisting after I watched agents list a property at whatever price they felt it should have and the property would come down, down and down until it met the market and eventually sold," Veronica said.

"I just kept thinking, why isn't the seller doing this and why isn't this whole process based more on data and professional valuations?

"We are dealing with people's homes and often their greatest asset or investment, but yet we continue to base it on guesswork. And when it is sold, the commission is eating half if not all of their profit, in some cases.

"We should be working out how much the property is valued at and list it at that price from day one, rather than setting a lofty, and often unachievable price, and then eventually come down to it."
What problem is the startup trying to solve?
Veronica said given Australian home owners paid more than $6 billion on real estate agent commissions and properties were discounted on average around 6.1 per cent from their original list price last year, there is a growing push for a new way to buy and sell property.

"Across the board, we are seeing a growing mistrust of commission based business models," Veronica said. "More and more Australians are showing they want high quality independent advice, which is not influenced by commissions secured by lock in exclusive contracts.

"Home owners are telling us that the traditional approach to selling property has become too expensive and a higher risk than it needs to be.

"We have received overwhelming feedback from our home owners that they like receiving a professional independent valuation report on their property, which provides them, and potential buyers, with confidence and ultimately reduces risks in time and money for everyone," Veronica said.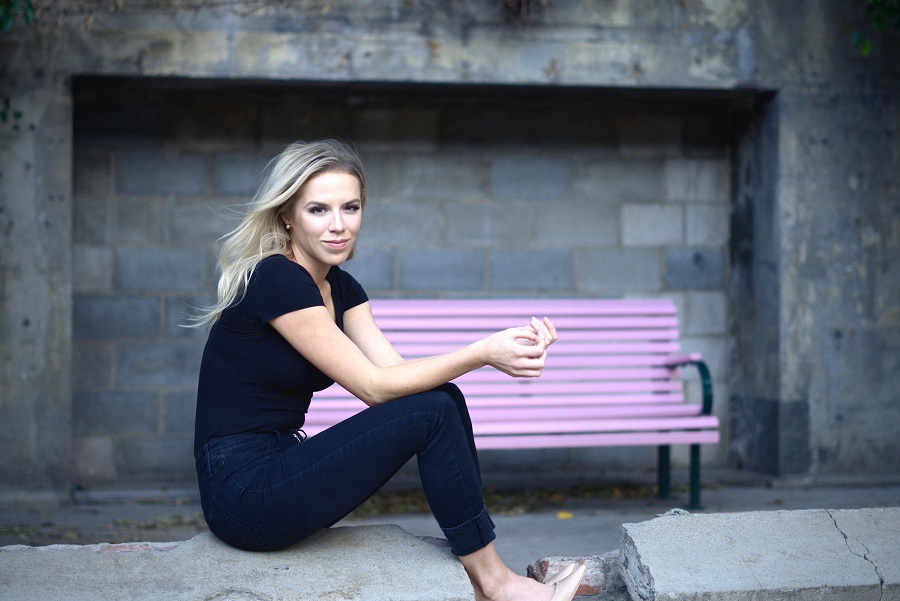 "Buyers and sellers are telling us they feel the process needs to be less about emotion and guesswork and more about data. This makes sense given we can track everything these days and have data down to a decimal point.

"It still shocks many that in this informed age, the listing price for their home or what they purchase a home for can often be like throwing a dart at a board while blindfolded."
How is Airlisting positioned to take on the real estate industry?
A licensed real estate agent, Gravolin has a software background; in fact it's in the blood with her father building a construction software platform back when technology was in its infancy.

"The Airlisting platform is custom built and took us three years to build and test to get exactly what we wanted and it has been designed by us to meet the needs of Australian home owners and buyers," Gravolin said.

"Airlisting has been developed to genuinely help people and to do that it can't be about making a quick buck or just providing part of the solution.

"Well-designed streamlined technology platforms have improved and changed the way we live because they are simply far more efficient and convenient in delivering goods and services, informing and enabling consumers.

"We are seeing this with Airlisting, as buyers and sellers have access to services and tools the real estate sector could not have imagined even a decade ago. We have developed that into a model, which gives buyers and sellers more control.

"There are plenty of Australians who have had an inkling they could probably buy or sell their own home without an agent being involved in that process and taking control of," she added.

"Airlisting enables them to confidently sell their property with a low fixed fee for service, only paid when the property settles, and no lock in contracts. It provides them with complete transparency when it comes to buying and selling property."
Need to raise capital? Want to become a more persuasive presenter? Want to master social media? Is it time to overhaul your website? Unlock the library to get free access to free cheat sheets and business tools. Click here for free business tools.