Read on to find out how to avoid paying the full price.

ONE DAY ONLINE MARKETING MASTERCLASS
ONE DAY | INTENSE | HANDS-ON | LIMITED TO 15 PEOPLE
Brought to you by James Tuckerman's Endless Loop Experiment.
SPEND ONE DAY PREPARING FOR YOUR BIGGEST YEAR EVER.
James Tuckerman's ONE DAY ONLINE MARKETING MASTERCLASS is a full-day, intensive workshop for Business Owners, Marketing Professionals and Web Developers. Why these three groups?
BUSINESS OWNERS
Do you have a desire to get better returns from your website? Are you properly exploiting social media? This is your chance to get the foundations right. Avoid wasteful marketing. Do more for less and spend less to get more. Turn your website into a lead generation machine or super sales funnel.
MARKETING PROFESSIONALS
Do you want to make a real difference for your clients? Do you want to start delivering measurable returns for your marketing spend that will make jaws drop? Do you need to win support for your grand ideas? Learn what you need to do to make your marketing efforts indispensable!
WEB DEVELOPERS
Do you want to better understand your clients? Do you want to meet their needs? Start talking their language. Learn how to help your clients achieve the best possible results from online marketing and help them see it. They will reward you in kind.
WHAT YOU GET:
Full-day, intense workshop, limited to only 15 like-minded business builders (8 hours).
Learn how to take control of your online ambitions. (SEO, Social Media, ROI, plus more.)
Leave feeling confident and inspired. (Gain practical steps and a clear strategy.)
Read on to find out how to avoid paying the full price.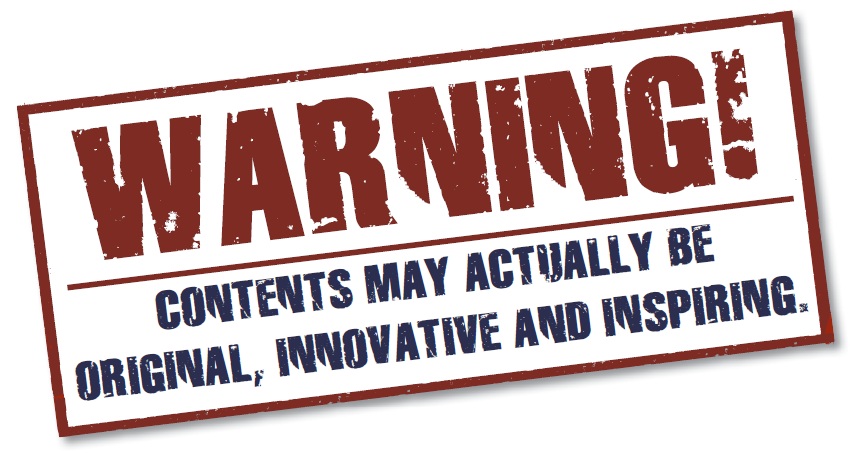 HERE ARE SOME BIG QUESTIONS TO ASK YOURSELF.
Is your website delivering leads, sales, new customers?
Or has it become a static, expensive eyesaw?
Are you properly exploiting social media?
Or are you simply playing with it, getting no clear results?
Do you understand search engine optimisation?
Or are you throwing away money on consultants?
If you're not getting adequate results from your online activities, this masterclass has already helped hundreds of Australian business owners, marketing professionals and web developers – just like you!
Spend one day taking control of your online ambitions.
10 THINGS YOU WILL LEARN NOT TO DO AT THIS MASTERCLASS.
We're sick of watching business builders keeop making the same mistakes.
IF YOU SELL SOMETHING ONLINE:
1. Don't behave like a horny 19-year old dude, trying to close on the first date. Successful online marketers know that conversion is like courting. There's a process.
IF YOU'RE A STARTUP:
2. Don't launch your business assuming that 'if you build it, people will come.' Successful business builders launch with an audience, as part of the business model.
IF YOU'RE A CONSULTANT:
3. Don't be one of those business owners or consultants who spend all their time chasing new work. Industry leaders set up processes to drive incoming leads to them.
IF YOU DON'T SELL SOMETHING ONLINE
4. Don't assume that online marketing is not appropriate for you. Simply having a Contact Us page is possibly the least effective lead gen strategy there is (next to 'cold-calling').
IF YOU'RE A RETAILER OR IN HOSPITALITY
5. Don't make the same claims as your competitors (that online marketing is not worth it because you can't sell 'cafe lattes' online). There are simple tactics to drive store traffic.
IF YOU DON'T BELIEVE IN SOCIAL MEDIA
6. Don't keep telling anyone who'll listen that your B2B service has no place using social media. Saying that your customers don't use Facebook is like saying that they don't watch TV.
IF YOU'RE A DEVELOPER OR MARKETING PROFESSIONAL
7. Don't keep wasting your client's money and time building websites that look pretty but don't deliver commercial outcomes. They won't hire you again. (Be measurable!)
IF YOU'RE A SOCIAL MEDIA 'GURU'
8. Don't be a cliche. It's great to make your clients famous. But it's better to make them money. Can you measure the financial impact of your services? Learn how, before it's too late.
IF YOU'RE A FOLLOWER
9. Don't rely on our major retail brands to show you the way. Don't benchmark yourself against competitors. We're at a cross-roads where challengers can become leaders!
IF YOU DON'T MEASURE
10. But most of all, don't engage in unmeasurable, untransparent, I'll-conceived and poorly managed online marketing campaigns. Remember, almost everything can be measured online.
If any of these statements induced a sudden wave of discomfort, click here.
WHY IS JAMES TUCKERMAN HOLDING THIS COURSE?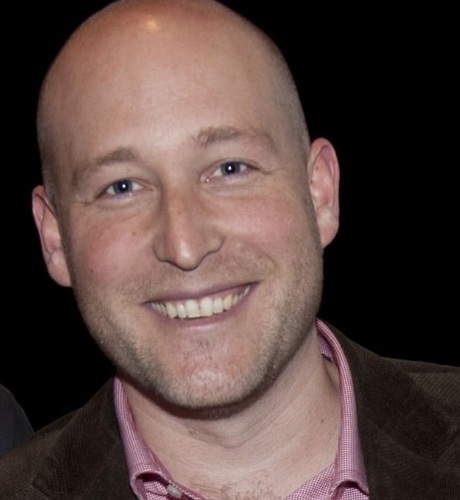 In 2003, James Tuckerman launched Anthill Magazine from the spare bedroom of his parents' suburban home. For six years, Anthill was best known as a print magazine, nationally recognised as an award winning market leader. Twice, James was named best small publoisher in Australia.
However, in late 2008, James saw the writing on the wall. As no stranger to disruptive innovation (Anthill has always been known for its edgy and experimental approach to business), he decided to ditch its print origins in favour or a 100% digital model.
In eight months, from February to September 2009, Anthill  was transformed from a print business into one of Australia's TOP 50 BUSINESS & FINANCE websites, according to Nielsen Online Ratings, beating much larger and better funded news organisations.
Since then, James has taken the learnings from this experience to create a four part process, which he calls his Endless Loop Experiment. The process has since been successfully applied by hundreds of small business owners, marketing managers and web developers.
WHAT WILL YOU LEARN? (THE NITTY GRITTY)
We've found that four themes guide all forms of successful online marketing — from web development and search engine optimisation to Facebook and Twitter. Learn foundations and tactics.
MEASURABLE
The 'commercial' function of online marketing
Brand versus ROI – Measurement tools and metrics
Explore your reasons for online marketing – beyond brand considerations. Learn goal setting concepts and acquire the tools to develop measurable and trackable campaigns.

"At Anthill, we don't do anything we can't measure. This allows us to constantly improve on everything we do, against our commercial goals. Find out how to get the right foundations in place."
FINDABLE
An introduction to SEO
Getting found — SEO made simple for the time-poor
Learn how Google thinks and acquire the steps to making SEO part of your ongoing online marketring strategy. Discover why you don't need a technical degree to master SEO.

"We don't employ SEO experts. We simply build SEO practices into everything we do. That way, we have mastered SEO for the time-poor. We Don't follow all 20-gazillion steps that experts recommend. We just focus on those that will make a measurable difference."
SHARABLE
Social Media for Business
Why use Twitter, Facebook, LinkedIn and other applications
Gain an understanding of the social networking tools available to grow a business – from Twitter to LinkedIn – and how to commercially exploit these tools for genuine commercial reasons.

"Anthill now has four Twitter accounts, a vibrant LinkedIn Group and pumping Facebook Page. Would we recommend this to everyone? Most definitely not! Social Media should always be focussed on achieving commercial outcomes. We'll show you how."
MANAGABLE
Making it happen! Making it last!
Bringing these techniques into your business
The best intentions will remain just that without systems and processes. Learn how to apply the rules presented in this event to your business in ways that will last.

"Discovering what you need to do is the easy part. Applying this advice is another other thing altogether. We're all busy and online marketing can easily monopolise almost anyone's daily routine. That's why we created processes to automate our online activities."
IS THIS GOOD VALUE FOR MONEY? GET AN ROI?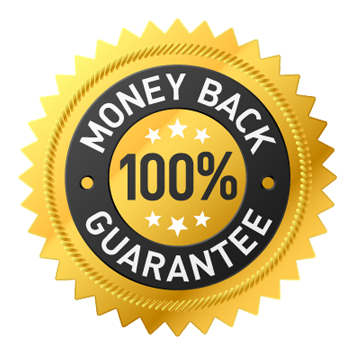 Every month, a new online marketing or new media conference is held somewhere in Australia.
These events charge thousands of dollars for attendees to passively endure an almost endless parade of self-promoting, self-proclaimed online media gurus, talking about their services.
This event is about YOU.
It's about helping you get the most out of your marketing budget. Spend less to get more.
If you cannot use the lessons learned in this class to radically reduce your online marketing costs or significantly increase your online sales, we'll gladly give you your money back.
Here's what others have said:
"It was definitely well worth the cost, with measures implemented since Friday saving us approx $4K. I enjoyed the Masterclass lessons, examples and discussions immensely. I found the way James presented the material to be engaging and logical, and it all made sense, with quite a few 'ah-ha!' moments!"
Tracie Thompson, LINUS Information Security Solutions

"Anytime I attend a workshop / seminar (paid or otherwise) I mentally do a quick evaluation after the event on four metrics: Did the event match the sales pitch (on topic, no bait & switch etc)? Did I learn something new & useful ? Did I enjoy myself ? Value for  – acceptable ROI ! Today's MasterClass scored a "Yes" on all counts!"
John Power, BizTools

"Your day rocked! And I hope your next one is as boisterous as ours."
Kel Langeliers
HOW TO AVOID PAYING THE FULL PRICE.
With all our events, we aspire to reward the proactive, the loyal and the engaged.
What does this mean?
The earlier you purchase a ticket, the less you'll pay. (RISING RATE)
The more loyal you are to the Anthill network, the less you'll pay. (MEMBER DISCOUNTS)
The more engaged you are with Anthill and the Endless Loop, the less you'll pay. (AFFILIATES)
Get started to find out more.
THREE FINAL QUESTIONS TO ASK YOURSELF…
ARE YOU NEW TO THE WEB? JUST LAUNCHED OR PLAN TO?
If you build it, will they come? Your website launches. You think all the hard work is over. But then… Where are all the people? Where are all the sales? Where's the revenue? It's no accident that some websites become digital ghost towns. In this workshop, we focus on getting the fundamentals right.
IS YOUR ESTABLISHED WEBSITE NOT DELIVERING?
Have you heard about the law of "Inevitable Sh*tty Returns". It's real, coined by growth hacking doyen Sean Ellis. Essentially, it means that what worked before is unlikely to continue working forever. In this workshop, we cover the four unchangeable pillars to keep your campaigns focused and fresh.
DO YOU SIMPLY NEED A TUNE UP?
Is your website a thriving, turbo injected commercial machine? Or is it an expensive brochure? Learn the principles that James Tuckerman has used to continually build and reinvent Anthill, his other startups and the websites of his clients (and proteges).
WHAT YOU GET:
Full-day, intense workshop, limited to only 15 like-minded business builders (8 hours).
Learn how to take control of your online ambitions. (SEO, Social Media, ROI, plus more.)
Leave feeling confident and inspired. (Gain practical steps and a clear strategy.)