The Aussie tech community has welcomed the substantial suite of innovation policies recently announced by Prime Minister Malcolm Turnbull
The latest StartupAUS report says Australian big business and startups must collaborate and not compete to stay globally competitive
Aussie tech community supports The Office of the Chief Scientist's latest report on boosting high-impact entrepreneurship in Australia through universities
StartupAUS and ACS have welcomed Labor's Girls into Code initiative which would see $4.5m in grants put towards supporting girls into learning code
StartupAUS welcomed Labor's plan to support start-ups and push for an 'innovation nation', excited to see the significant focus from both sides of politics
The Aussie tech community has welcomed Prime Minister Malcolm Turnbull's new business leadership as well placed to support the growth of Aussie start-ups
StartupAUS today announced the return of Startup Spring for the third year running taking place across Australia from 10-30 September, with the aim to top last year's record number of 160 events nationally.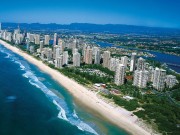 Tech industry bodies StartupAUS and ACS have hailed the $24 million funding for the Startup Queensland program that was included in the Queensland budget
The 2014 Budget presents a mixed bag for startups and entrepreneurs. Despite the recent Crossroad report that outlined how Australia's startup ecosystem needed support...
Startup Spring, being organised by StartupAUS, will be a three-week long, Australia-wide festival of more than 50 events and activities to celebrate and promote the tech startup community and encourage more Australians to become tech entrepreneurs.