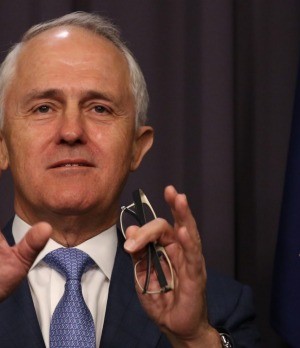 The Aussie tech community, organisations and individuals alike, has welcomed the substantial suite of innovation policies recently announced by Prime Minister Malcolm Turnbull.
In its innovation statement, the Turnbull Government has outlined a series of new innovation policies around accelerator support, tax breaks, entrepreneurial visas and STEM initiatives to help boost start-up and entrepreneurial activity in Australia.
This will begin the process of transforming Australia's economy into one in which innovation is encouraged to flourish.
StartupAUS
Tech start-up advocacy group StartupAUS said this is the first big step down a very important road to modernise start-up rates across the nation.
CEO Peter Bradd said, "It's fantastic to have this at the top of the political agenda. Both sides of politics are now recognising the critical importance of innovation to Australia's economy – and the vast opportunities we can harness if we are smart and act quickly.
"The innovation statement announced today is a great start, and shows clearly the government is intent on real action rather than just rhetoric. We are particularly pleased to see policies aimed at boosting capital and talent available to start-ups.
"Some of these policies, such as tax incentives for angel investors, have been central parts of StartupAUS' policy platform for some time. We expect this scheme to substantially boost seed capital available to start-ups.
"We've also been calling for the introduction of entrepreneurship visas, which will significantly boost the talent available in Australia.
"It's a credit to the government that it has listened to the needs of its stakeholders on this topic. Startups have had a strong and consistent voice in this process – and the result is that we are now seeing innovative, effective measures to boost jobs and growth.
"Transforming Australia's economy to take advantage of emerging technology is no easy process. Malcolm Turnbull's government has moved very quickly on these issues, and these policies establish a strong initial platform for growth.
"We've got a budget and an election next year, so we're going to focus on consolidating these gains and setting ourselves up for the big strides we still need to take in order to start to catch our international competitors.
"We also applaud Mr Turnbull's commitment to elevating innovation and science to the heart of the government with the creating of a special cabinet committee to coordinate all research and science spending across government, set to reach A$10 billion a year by 2020.
"Right now we are looking at ways to measure where we need to be by 2020 in terms of start-up density, growth factors, and sector value (exits and valuations). We need to set some goalposts."
"What's clear is that we still need to do a lot of work to even get close – today's announcement will set a great platform for that," Bradd said.
Steve Baxter
Entrepreneur, investor and founder of Brisbane's premier co-working community and start-up hub, River City Labs, Steve Baxter, welcomed the new policies too.
However, Baxter said the weighting of funding and support towards the education and government organisations rather than the start-up community itself was disappointing.
"As a passionate advocate of the pipeline approach, I believe to achieve a truly entrepreneurially friendly and inclusive environment we require a collaborative, consistent and multi-faceted approach to business," said Baxter, who was at the lockup in Canberra.
"In my view, there has been too much emphasis placed on the traditional support for university and education sectors in today's announcements. Left unaddressed, this will be to the detriment of our global positioning.
"To compete on the world stage, we need to put the focus on supporting the people with real skin in the game, in the trenches of our start-up community.
"Another important point within today's statement is the emphasis on giving Australian entrepreneurs the confidence and the support to build their entrepreneurial skill set on home soil.
"Most entrepreneurs have made a number of start-up attempts before they succeed, and we need to encourage Australian entrepreneurs to start and grow their own businesses here, to be mentored here, and to potentially fail here and pick themselves up and do it all again if they do.
"The government's plan to adopt bankruptcy laws more closely aligned with the US' system is a strong first step in that direction.
"We have never seen innovation at the top of the national agenda before – we need to make the most of this historic opportunity. This demands collaboration between all levels of government, our higher education sector and industry.
"The policy framework is in place – Australian entrepreneurs need to make the best of this extraordinary opportunity and get out there and start creating the new businesses of the future."
River City Labs
General Manager of River City Labs, Josh Anthony, said: "We are thrilled to witness such an energised commitment by the Turnbull government to boost Australian entrepreneurship."
"With River City Labs' expansion plans on the horizon, I am extremely encouraged to see a consistent and collaborative national approach to Australia's innovation sector.
"To have our government pledging its support to growing the number of start-ups establishing businesses here is a landmark win for the start-up and entrepreneurial community.
"The $8 million incubator support program investment will go a long way to creating a more vibrant startup community in Australia – bringing together innovators who can bounce ideas off one another and mentor each other. This will create an ideal culture and will facilitate the growing trend we are witnessing in Australia's entrepreneurial arena.
"The proposal to establish five landing pads in major, global hotspots is also critical. Whilst increasing incubators and accelerators will grow the number of start-ups here in Australia, putting into place landing pads in key destinations will allow our entrepreneurs to more rapidly expand into pivotal export markets," Josh said.
A couple of big players
Hamish Petrie, CEO and founder of ingogo, one of Australia's fastest growing startups, said "It is encouraging to see the Australian Government taking the start-up and disruptor spaces seriously."
"As a company that went through the early stages of being a start-up ourselves, and has benefitted from the R & D offsets that have been available, the plan as outlined in this document will help to level the playing field by allowing more entrepreneurs with creative ideas access to the skills and resources they need to make startups in Australia across a wide range of industries more viable."
Salesforce Regional VP of Innovation and Digital Transformation, Robert Wickham, said, "The statement is a first step in breaking down a number of long standing barriers to entrepreneurship in Australia and importantly, provides practical solutions to some major pain points."
"The focus on forging deeper engagements between research, universities, start-ups and businesses is particularly encouraging because this collaboration will create an open innovation culture that has so far been missing in Australia.
"The industry now needs to help bridge the gap between great ideas and commercialisation, and spur on the creation of home grown innovation crucial to a prosperous 21st century economy."
Dr. Jana Matthews
ANZ Chair in Business Growth, Professor and Director, Centre for Business Growth; StartupAUS Board Member, Dr Jana Matthews said, "Great research that pushes the boundaries of knowledge is needed to produce breakthrough innovation. In Australia, CSIRO and the universities are the two groups that undertake research so it makes sense for the government to fund more, with the expectation that doing so will produce many more breakthrough ideas."
"We want to grow more Australian entrepreneurs, but we also need to welcome entrepreneurs from other countries who want to come to Australia to start and grow their companies here.
"This new visa class should enable that to happen. More successful startups will have a positive, long-term impact on the economy.
"I am glad to see the additional support for start-ups in Australia. More accelerators and incubators that provide co-location and teach entrepreneurs how to start and grow companies should have a positive, long-term impact on the economy.
"I am glad to see the support for more industry-university collaboration. Our Centre for Business Growth has a successful collaboration with ANZ. ANZ has provided funding for our Centre to teach a select set of its customers what they need to know to grow.
"Companies in the program had an aggregate increase of 24 per cent in revenues, 29 per cent in profits, and added over 100 jobs during the program. We've just launched our second class last week and ANZ has extended our collaboration for another two years."
The ACS
ACS President, Brenda Aynsley OAM, said the statement's focus on boosting STEM and ICT talents and skills, particularly amongst females, was very encouraging given that these skills are core to successful modern economies.
"Currently we have an overreliance on importing the ICT skills we need because our domestic education system only produces around 3500 IT graduates annually.
"Today the Turnbull government has addressed all elements of the education supply chain to encourage more students to pursue a career in STEM and IT professions.
"By addressing these issues we can help transform our industries and create and fill the jobs of the future. However, this is not a short-term proposal, it will take a sustained commitment to action over the coming decade or more to effect the necessary changes in our economy," Ms Aynsley said.
Commenting on the focus on gender diversity, Ms Aynsley continued: "ACS applauds the government's allocation of A$13M to encourage more women in to STEM careers, particularly in light of the ACS' new report, The Promise of Diversity – Gender Equality in the ICT Profession, which outlined recommendations to increase the participation of women in ICT.
"We also applaud the Government's commitment to elevating innovation and science to the heart of the government agenda with the creation of a special cabinet committee, chaired by the Prime Minister.  This is a clear indication that this statement is just the first step in the journey to Australia becoming a world leading knowledge based economy."
"ACS supports the government's mission to significantly modernise our national approach to innovation. If we are to prosper in the digital age and grasp the opportunities being created by the attendant disruption, we must address issues like entrepreneurship and commercialisation, collaborative research between business and universities, ICT skills development, lifelong learning and building an agile and flexible workforce.
"ACS is also delighted to see the current political contest of ideas on innovation with Labor announcing another suite of policy measures last Friday. Australia's major parties are now deeply engaged in the innovation agenda and the ACS looks forward to working collaboratively with all stakeholders to build a truly innovative and ideas based nation," Ms Aynsley said.