The future of local workforce optimisation, farm connectivity, prevention of work stress, and personal loan financing, are some of the ideas being developed in muru-D's new SYD6 cohort.
Startups today are no longer reinventing the wheel. Given that they're often nimble innovators themselves, startups are trusting other startups with handling some of the most fundamental parts of their business.
Academy Xi currently offers part-time courses with full-time options coming in 2017. The courses are 10 weeks in duration and are deliberately structured to be intense, covering everything from the basics to best practice.
In only its second year, having rebranded from the highly successful Startup Week Sydney in 2015, Spark Festival is Australia's leading startup festival, organised by the startup community for the startup community. The first round of Spark Festival's program features over 50 events across tracks including The Startup Journey, HealthTech, Going Global, Internet of Things (IoT), Cyber Security, Social Enterprise, Fintech, Education, Diversity and more.
"From my experience, tech start-ups tend to forget about the importance of selling and marketing and focus too much on the product. It is vital to have key members of your team who are tech-savvy people but without team members who understand sales and marketing, traction and business success may become difficult to achieve," explains Steve.
Technology startup hub River City Labs has announced a three-year partnership with muru-D, the global startup accelerator backed by Telstra, to deliver the 'River City Labs Accelerator Program' after a successful pilot last year.
TechSydney is a not-for-profit enterprise led by some of Australia's most successful and influential entrepreneurs and innovators who have a mutual determination to see Sydney boom onto the global tech stage.
Two emerging Australian startups will have the opportunity to pitch at one of the world's largest venture capital events after taking home the top two spots in the OTEC APAC 2016 Phoenix Pitch Competition.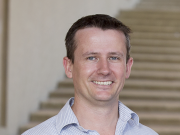 River City Labs has raised a $150,000 investment fund to sit behind its inaugural, three-month 'River City Labs Accelerator' program, powered by muru-D
Forming Circles Global (FCG), headed by Renata Cooper, has launched in Australia as a unique angel investment organisation created to predominantly fund local and global women-led/founded tech start-ups.