What do you do if you're young, and already have a successful business (or two) under your belt? Well, you could be selfish and guard...
What is the 30under30? 30under30 is an Anthill initiative launched in early 2008 to encourage and promote entrepreneurship among young Australians. Each year, we invite...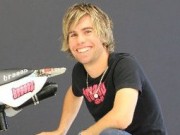 Brad Smith has revved up his big idea for small bikes and made braaap into not only Australia's biggest authority on off-road bikes and motocross accessories, but the world's largest online mini bike store. (Not to mention, the funnest brand to say out loud.)
Mini-motorcross has been a driving force for Brad Smith. Over five years, starting with his own money and funds from his family, the 23-year-old Tasmanian has built an offroad motorcycle empire that includes four stores, his own bike design, four tracks, a race series, 40 employees and a United States distribution deal.