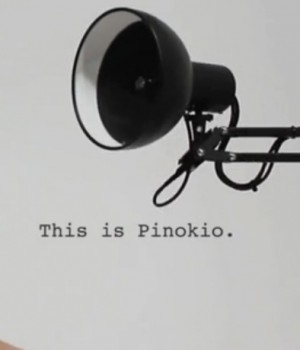 All gifts can be presented (pun intended) at Anthill HQ. If you're stuck for ideas of what to get me, here's a suggestion.
It looks like a retro lamp from the 1950s. You know, the ones that vintage stores sell for about $400. But, this is no ordinary lamp.
Behaving more like the animated lamp that is the Pixar branding, this is a lamp that is 'alive'. Pinokio, or Lamp, is a remarkable exploration between the expressive and behavioural potential of robotic computing. Lamp is aware of its environment, people and does not like to be switched off.
And, I think I want one. I can see massive potential as a toy to freak the hell out of any passing cat.
Pinokio | Lamp
Pinokio | Lamp from Shanshan on Vimeo.
Need to raise capital? Want to become a more persuasive presenter? Want to master social media? Is it time to overhaul your website? Unlock the library to get free access to free cheat sheets and business tools. Click here for free business tools.