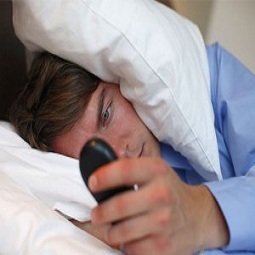 Well, here we are.
Having made it past 21 December, perhaps now would be a good time for us to look back and reflect on the past year so we can relax over the holidays and, think about plans for the coming New Year.
I'd like to share with you some advice from a morning that I spent last year with the Wizard of Wow himself, Paul Dunn. I think you might find these insights to be worth pondering over your happy holidays.
Connect before you communicate
Business needs less communication and more connection.
As Zappos founder Tony Hsieh says, "First connect with ourselves, second with our team, and third with our customers."
WOW! Add speed
The iPhone box impresses you long before you open the box to get to the actual phone. This is the "un-boxing experience" has become a frequent video uploaded to Youtube – for a reason.
"We are in the age of acceleration of everything," remarked the Google MD of Asia.
The result is that the rapid rate of consumption has demanded our marketing be highly effective in the shortest amount of time imaginable. The average shopper is impressed in nine seconds, or they move on, according to a recent BBC report.
In speed dating you get 30 seconds. You've got to impress you customer in one third of that time! Appreciation of the iPhone packaging is instantaneous. You are sold on the phone by the packaging, even before you touch it's smooth exterior. You're hooked by the time you open the box to reveal it's contents.
WHY? Add purpose!
"People will do amazing things if they understand the why and, believe in what you believe in." – Simon Sinek
Focus on the Limbic brain functions. This is the area of the brain that is responsible for our emotions and, the formation of memories. This is the part of the brain that businesses need to connect with. A company needs to envoke emotion, motivation, and a purpose amongst customers.
WOO…Change lives!
Bill Gates, when giving the 2007 Harvard graduation speech, stated, "I hope you will judge yourselves not on your professional accomplishments alone, but also on how well you have addressed the world's deepest inequities, on how well you treated people a world away who have nothing in common with you but their humanity."
Giving back – or giving forward – is a business behaviour that sits particularly well with the social mores and sensibilities of the modern consumer. The practice is also the greatest way to give your business a moral value.
Bonus learning
Q: What is your most important decision you make when you start your business?
A: the NAME!
Robert Stephens of the Geek Squad went from one man and a bicycle in 1994 to 24,000 people and $1.5b revenue in 2011.
What's in a name? The Geek Squad provides technology support services in-store, on-site, and over the Internet. So, as far as a brand name goes, the Geek Squad is everything one could ask for: palatable, memorable, and relevant.
No early business choice is as important to a business as the name. Sleep on it, savour the thoughts you have, and celebrate when you have the one that reaches your customers.
And if your old name is not working, the New Year is a logical time to make the big name change if you really feel so inclined. It might just do the trick.
Do you have the Wow! for your business?
Take some time to think about it over the festive season and build them into your business plans for 2013. Happy New Year! (and hey ancient Mayans: baw haw haw!)
Dermott Dowling is founding Director of @Creatovate, an Innovation & International Business Consultancy.