Invoice2go, the App Store's leading invoicing app, recently launched its highly anticipated mobile payments feature allowing small businesses to receive debit and credit card payments, without having to invest in EFTPOS infrastructure.
The launch supports Invoice2go's vision to make it possible for people to run their own business by providing the simplest way to look professional, track their time, improve cash flow and untangle themselves from paperwork.
With more than $1 billion invoiced per month globally, and $200 million per month in Australia alone, the new payments feature, powered by Stripe Connect, is positioned to immediately help Australian business owners across all industries get paid faster. In the US, where the feature is already available, app users are getting paid eight days faster on average.
"What's unique about the feature is that it brings the entire billing process into one app, a game-changer for every Australian business owner who spends hours manually invoicing, collecting payment, and reconciling their accounts," said Chris Strode, founder and Chief Product Officer of Invoice2go.
"The ability to accept credit and debit card payments, without setup and maintenance costs, gives small businesses access to technology that was previously reserved for larger companies. Australian small business owners can now meet the expectations of their customers in today's digital age, and improve their cash flow by getting paid faster," he said.
New talent comes on board
Invoice2go has appointed the former Atlassian Group Product Manager, Joe Nalewabau as VP of Product to lead the global product and design teams as the company bolsters its product-led growth strategy and continues to bring software innovation to small business owners around the globe.
Prior to his role at Atlassian, Nalewabau spent nearly 14 years at Microsoft in Seattle and Shanghai, and has been a Group Program Manager in Windows Server, Xbox and Visual Studio.
"We're thrilled to welcome Joe to the team, he's a seasoned and talented leader who will take the product and design practices at Invoice2go to a new level. In this new role, Joe will be focused on creating an innovative and engaging experience across platforms to make life even easier for our customers," said Chris.
"What I love about Invoice2go is it's focus on solving the pain points of micro businesses and freelancers, customers who are often overlooked by traditional software companies," said Nalewabau. "We've already got great mobile solutions but there's so much innovation in this area. I look forward to listening to our customers and helping drive the next evolution of solutions for them."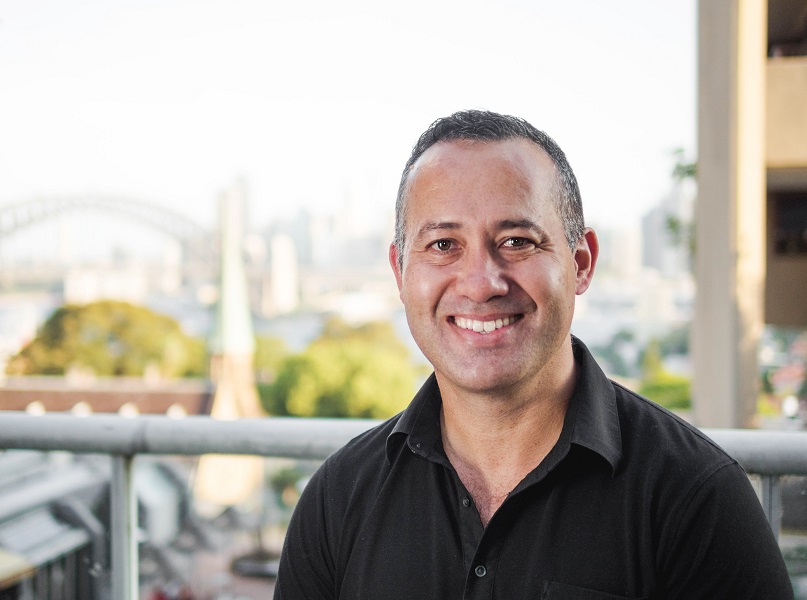 Big things ahead for Invoice2go
Nalewabau's hire comes at a pivotal time for the company, as Invoice2go enters its next phase of growth, and aggressively focuses on product innovation and the development of new features that will fuel small business growth even further.
The announcement follows a recent funding round of $15 million in November 2015, which enables Invoice2go to aggressively widen its footprint in the fintech space. This brings total investment to USD $50 million (around AUD $67.3 million at current exchange rates).
The company has demonstrated strong traction in the past year, doubling its customer base to 200,000 small business users globally and growing staff from 43 people to more than 100 across offices in Sydney, Redwood City, and Jakarta. The company plans to add another 40 percent in the next ten months.
In addition to Nalewabau's appointment, recent key hires have included Mark Bartels as CFO, and Kallol Das as VP of Engineering, both located in Invoice2go's Redwood City, California office.
Kallol is Invoice2go's first Vice President of Engineering. He is responsible for leading engineering efforts across a global team that spans three continents, and driving software innovation for small business owners around the world.
Prior to Invoice2go, Kallol served as the Vice President of Engineering at Path. Before Path, he was the Vice President of Software Engineering at Salesforce, where he led the teams working on the company's Service Cloud and Sales Cloud product lines. His career has also included software development management roles at Amazon.
As CFO, Mark Bartels is responsible for leading the company's global finance organization. Prior to this, he was StumbleUpon's CEO and a member of the San Francisco Mergers and Acquisitions team at Deloitte USA.
"We've grown at an incredibly fast pace this past year and I'm really proud of the fact that despite our speed, we've been able to grow in a sustainable, thoughtful way. Joe is the latest piece of a new era of leadership for us, and part of the core team that will bring innovation to our customers in all new ways," said Chris.