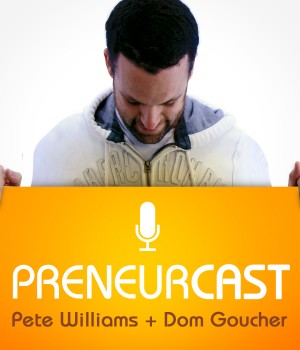 PreneurCast is a business podcast. Author and marketer Pete Williams and digital media producer Dom Goucher discuss entrepreneurship, business, internet marketing and productivity.
Pete Williams talks to Dom Goucher about the other book he's been working on that he recently published on Amazon (and other good booksellers), and how he managed to fit it into his schedule.
Subscribe on iTunes:
Pete and Dom discuss publicity and self-publishing
Read the transcript: Read nowHide it

Show notes + links:
Books Mentioned:
Media Strategies for Internet Marketers – Pete's book
If you like what we're doing, please leave us a review on
or a comment below.
Need to raise capital? Want to become a more persuasive presenter? Want to master social media? Is it time to overhaul your website? Unlock the library to get free access to free cheat sheets and business tools. Click here for free business tools.