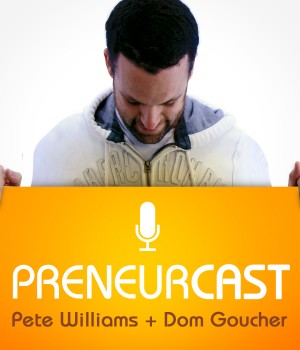 PreneurCast is a marketing + business podcast. Author and marketer Pete Williams and digital media producer Dom Goucher discuss entrepreneurship, business, internet marketing and productivity.
This episode was recorded during a live stream in Rich Schefren's Strategic Profits offices in Florida. Pete and Dom discuss the idea of what would you do if SEO died? How would you get traffic for your site and customers for your business?
Subscribe on iTunes:
Pete and Rich talk about getting website traffic and customers without SEO

Read the Transcript: Read NowHide it.

Show Notes + Links:
Online:
http://profithacks.com – This episode was recorded during a livestream for the launch of Profit Hacks.
If you like what we're doing, please leave us a review on
or a comment below.
Need to raise capital? Want to become a more persuasive presenter? Want to master social media? Is it time to overhaul your website? Unlock the library to get free access to free cheat sheets and business tools. Click here for free business tools.