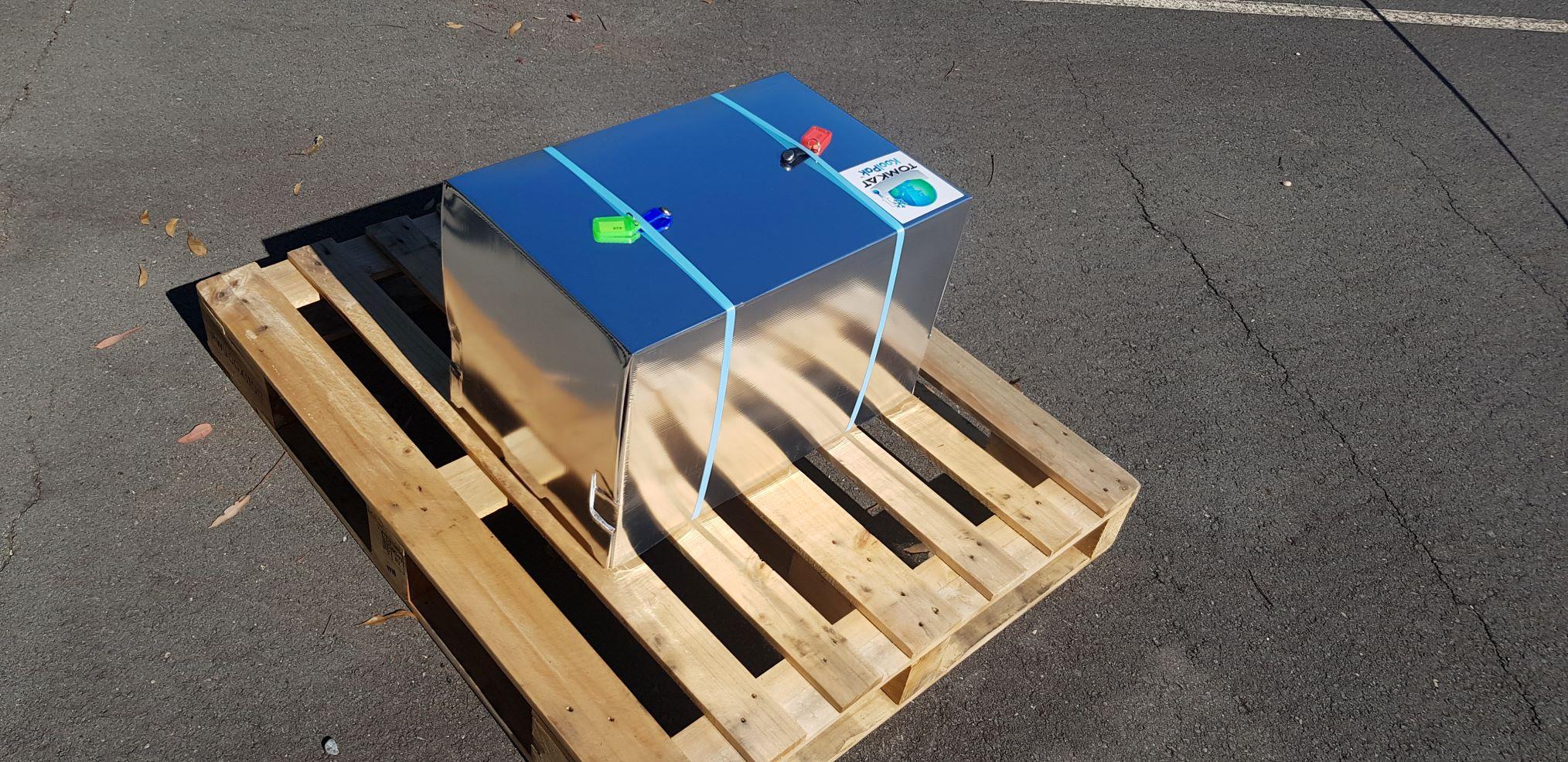 Fishers Tom & Kath Long from far northern QLD have secured a $600k seed investment round lead by the Australian Food & Farming Fund to launch its sustainable alternative to polystyrene boxes and single use plastic.
The TomKat KoolPak is an environmentally responsible packaging solution designed to protect any temperature sensitive and perishable product, in and out of cold chain, in a sustainable, eco friendly way.
Globally, 500,000,000 polystyrene boxes are used by the seafood industry every year – that's enough to circumnavigate our planet 6 and a half times. 90% of these mostly single use containers make their way into landfill, the ocean and the food chain. The environmental, economic and health impacts of polystyrene are immense and its continued use is no longer environmentally responsible or socially acceptable.
"From the outset, our innovation needed to be environmentally responsible and thermally efficient for it to be viable" Mrs Long says. "The inception for the KoolPak project was when polystyrene fish boxes proved a barrier to transporting our 'TomKat Line Fish' direct to market."
The KoolPak aims to reduce the waste associated with single use plastic and polystyrene while matching the thermal performance and durability, in a global industry that has been monopolised by EPS since the 1950s. It is estimated that it will take up to 500 years for the components of polystyrene to break down naturally, something that in 2020 has to change.
"The Australian Food & Farming Fund (AFFF) backs early stage Aussie innovation that has the propensity to redefine global sustainability and food security" says Al Fullerton, Principal at the AFFF.
"Tom & Kath Long have spent two years designing and refining a product that could allow them to send their own fish globally via a sustainable, reusable, leakproof and fully traceable box, that works in and out of cold chain. This technology is going to be a game changer globally and we are delighted to be working alongside Tom & Kath on this journey".
With this seed investment, TomKat aim to begin commercialisation in 2021 with a number of strategic partners both domestically and in Europe. Discussions with multiple seafood, agricultural, logistic and cold chain suppliers globally are underway, as well as early interest from a number of key players in the pharmaceutical space, who still rely heavily on EPS for distribution worldwide.