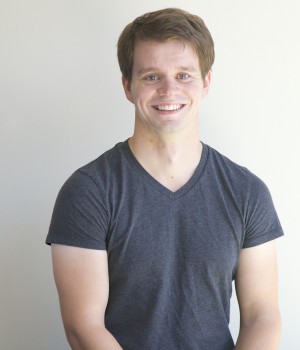 Hey, do you remember that start-up which we recently revealed to you as one of the most successful Australian tech start-ups you have never heard of?
Well guess what, we were not exaggerating at all. It has hit a huge milestone!
Shiny Things, a leading developer of interactive educational apps, has surpassed the one million download mark for its suite of children's apps.
These include Quick Maths, Quick Maths + and Shiny Party which were all selected for the App Store Best of 2013 in six different countries.
Just two years since launching Shiny Things from his living room in Sydney, entrepreneur Mat Peterson, has grown his team to include 12 designers, developers and educators.
Success knows no borders
The Shiny Things team has seen their locally made apps downloaded not only in Australia, but in far flung and unexpected markets like Saudi Arabia, Mexico and France.
"Oh lala, j'aime Shiny Things beaucoup!" said one Parisian.
Surprisingly, the USA is Shiny Things' most successful market with 330,000 downloads, followed by China at 140,000 and Australia rounding off the top three with 120,000.
Shiny Things' statistics indicate that interest in children's educational apps is on the rise.
A recent Roy Morgan Survey revealed that over half of Australian kids now use tablets, with girls leading the way. In the 12 months to December 2013, more than half of all boys and girls aged six to 13 (53 per cent) owned or used a tablet, up from 33 per cent in 2012.
What is the secret to Shiny Things' success?
Founder Mat Peterson said the company's growth is a testament to the team's dedication and commitment to producing the innovative technology needed to develop the fundamental maths skills essential for a child's growth.
"At Shiny Things, we are big believers that game-enhanced learning complements traditional teaching methods, and while school booklists are now including digital books and apps, they often consist of tools adapted to the classroom, seldom specifically developed for it," he remarked.
"Our team does the reverse. We research, develop, test and make apps that are specifically aligned to the classroom curriculum. We publish the educational content and curriculum specifically for teachers and ICT facilitators, which has resulted in all Shiny Things' apps receiving a 4.5 star rating in the App Store," he added.
Peterson revealed that one of the challenges Shiny Things has managed to respond well to, is how to stand out from the crowd of over 1 million apps in Apple's App Store pointing out that last October, Apple announced it had hit over 60 billion cumulative downloads.
"Producing an app people want to download is difficult, let alone an app they would be willing to pay for. By hitting such a massive milestone today, it shows that parents and teachers are turning screen time into learning time," he added.
Peterson revealed that Shiny Things has several apps in the pipeline and is partnering with educators around the world so we can expect to hear about him again coming months.