Pioneers of coconut water in Australia, H2coco – now known as H2 – is taking the 'better for you' lifestyle to new heights, launching its healthy beverage range in the United States
Online subscription platform GiggedIn is transforming how live music and entertainment is consumed by making it more affordable, easier and accessible for Australians, particularly millennials, who love the nightlife.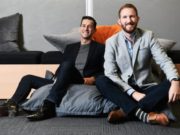 Alternative assets crowdfunding platform VentureCrowd recently announced the first ever crowdfunding exit of a startup in Australia through an equity crowdfunding platform with the listing of transfer comparison site Jayride.com.
VentureCrowd raised $155,000 in convertible notes, as part of a larger US$3 million funding round led by reputable venture capital firms like CE Ventures, AfterDox, Plus Ventures and 2B Angels.
Aussie investors will be able to invest in the best Israeli start-ups under a new deal by equity crowdfunding platform VentureCrowd and Kentgrove Capital
VentureCrowd announced the completion of its latest equity-based crowdfunding round, for nearly $1 million, in safety software start-up CriticalArc.
Australian equity-based crowdfunding platform, VentureCrowd recently raised $363,000 in a pre-IPO funding round for the popular crowdsourcing question–and–answer micro job network, Crowd Mobile. Has the...
VentureCrowd, an initiative of Artesian Venture Partners, said its equity crowdfunding platform was ready for business with 200 registered investors and 36 startups pre-screened by the best Australian accelerators, incubators, angel groups and university programs. The announcement came just as a new overseas rival emerged in OurCrowd, which also opened shop in Australia last week.
Just as Australia's own Artesian Venture Partners hit the ground with its VentureCrowd equity crowdfunding program this week, the Israeli firm has entered the local market, ensuring there won't be a monopoly, even briefly.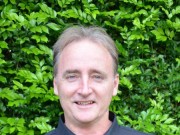 Artesian Venture Partners, an alternative investment manager, has rolled out VentureCrowd, which will allow some but not all investors the opportunity to play angels and take an early shot at some of the nation's most exciting startups.