Home
Tags
Social entrepreneurs
Tag: social entrepreneurs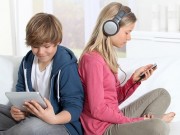 Gen Z rank starting a social media-based business as the best pathway to success, followed by networking or launching a start-up, according to the second chapter of NAB's whitepaper, Rethink Success.
Social Change Central is Australia's first dedicated online social enterprise opportunities portal, and is the brainchild of social entrepreneur and Myer Foundation Fellow, Jay Boolkin, and corporate lawyer turned social entrepreneur, Anne Lennon.
This year, 36 Australian businesses completed TDi's six-month Two Feet program, which teaches social entrepreneurs how to do good, make money and ensure they have a scalable business that can take on investment capital.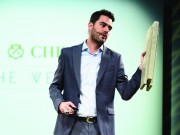 The Venture, luxury whisky Chivas Regal's search to find and support the most innovative startups from across the world, rewarded five social enterprises the remaining share of their $1million annual fund at their Final Event in New York City.
Townsqr seeks to encourage stronger networking and fund raising for community projects at the local level, where donors can readily experience the effects of their contributions. While still preparing its formal launch, Townsqr will operate as a not-for-profit social network.
Hugh Whalan is bringing clean energy solutions to the developing world. The problem is not that there aren't enough innovative products to aid the poor, says Whalan. It's that supply and distribution challenges make it difficult for those products to ever arrive. Impact Energies was founded to combat these challenges by pairing microfinance with a new model to coordinate product distribution from factories to villages in West Africa.
It's becoming impossible to get through the day without hearing some expert or other holding forth about personal branding. But could we be at risk of taking ourselves too seriously?