We trust this report will improve the understanding of not just our current ecosystem, but also those that will help build our future ecosystem.
The private sector led, NSW Government-backed Jobs for NSW is calling on business accelerators, incubators and other start-up partnering services to sign up to the new Sydney Startup Hub, which it's hoped will rival similar venues around the world.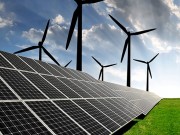 Artesian Venture Partners recently announced the launch of Australia's first Clean Energy Seed Fund. The $20 million seed fund includes a $10 million cornerstone commitment from the new $1 billion Clean Energy Innovation Fund.
StartupAUS, a not-for-profit entity that supports Australian tech start-ups, recently released the Crossroads 2015 report, which reveals that despite positive developments over the past 12 months,...
Australian technology business incubator ATP Innovations took top honours at the NBIA awards held in New Orleans, Louisiana last month, winning the prestigious 2014...
Ozfounded.com is building a map to promote the tech startup community in Australia. The map has been started, but Ozfounded needs your help to keep it fresh. The map features over 120 startups already, and more are being added regularly. The best news is, your startup can be added, too. Talk about community.
Leading Australian business strategist, commentator and author Kerwin Rae believes the 'incubator' craze gathering momentum in Australia could stem the flow of local talent leaving our shores. Meanwhile, the federal government is becoming increasingly aware that they must do something or we face economic collapse within our economy as SMEs make up such a huge portion of GDP. If SMEs fail, we fail.