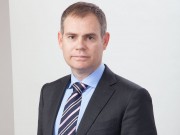 Botanix is a medical dermatology company developing new prescription medicines to treat serious skin diseases, including acne, psoriasis and atopic dermatitis.
With just a team of three, Hutbitat has managed to achieve market coverage for NSW and Victoria in under a year. Now, it looks to Western Australia.
As a native English speaker, Matthew Ho was once frustrated by his attempts to learn Mandarin. This week, he's in Beijing showing off just how fun and addictive the language can be. Ho and his startup, Native Tongue, have been promoting Mandarin Madness, an educational gaming application, at TechCrunch Disrupt Beijing.