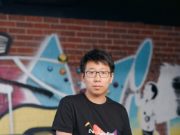 Global fintech leader Airwallex has announced that it has closed its Series D fundraising round at US$160M, marking its biggest raise to date.
Blended Digital, a marketing automation and digital transformation consultancy, founded by Adam Crow and Damon McMillan, smashed its first-year financial targets to surpass the million-dollar mark and is projecting significant growth into its second year.
GO1.com, the world's largest onboarding, compliance and professional development platform, has raised more than $30 million in a Series B funding round led by M12, Microsoft's venture fund.
Testing and real-time monitoring might sound like basic things every organisation is already doing, but this is not the case, and our mission is to educate the market.
Call it the taxi industry's last-mile solution that eases the eventual handoff – customers get on their way quickly and cabbies collect their fare...
Social media is not all about Facebook or even Google+. It has a lot of legs. Still. Take a look at Jedo, whose motto is: Revolutionise how we socialise. The Melbourne startup marries social online media with real offline events, and what's more, throws in a daily deal kind of pricing for event promoters.