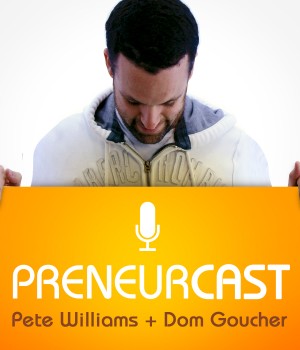 Marketing podcast, PreneurCast, is for entrepreneurs, by entrepreneurs. Each week, author and marketer Pete Williams and digital media producer Dom Goucher discuss entrepreneurship, business, internet marketing and productivity.
This week, Pete managed to get an interview with David Siteman Garland, host of The Rise to the Top, the popular podcast for mediapreneurs. David and Pete talk about interviewing people, with lots of great tips for finding people to interview.
Pete interviewed David regarding great tips on interviewing people
Transcript:
Read it now.Hide it.
Links:
Online:
http://www.therisetothetop.com/ – David's show, The Rise to the Top
http://preneurmedia.tv/therise – David's course, Create Awesome Interviews
Never Miss an Episode:
Subscribe to the show on
iTunes, Stitcher
or
RSS.
Love the Show?
Please take a minute to show some love via a comment or review on either
iTunes
or
Stitcher.