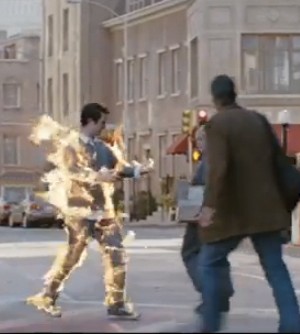 On a flight not that long ago, I sat next to someone who had a Blackberry 4 connected to Vodafone. I considered suggesting to him that two tin cans connected with a piece of string might work better.
Perhaps that was a little harsh. Oh well.
With the launch of its latest smartphone, Blackberry made the surprise announcement that Alicia Keys is the company's new Global Creative Director. Just what does that mean for someone who is more famous for winning Grammy's than designing phones?
Apparently she will leave business initiatives, work on customer engagement strategies and, help with the perception of the brand. Plus, of course, she will be using her connections in the entertainment industry and her own social media profiles to help grow the brand.
So, the Blackberry 10 platform is aiming to be something different. To kick things off, the latest ad focuses on what the new smartphone can't do, rather than what it can. Why? Because it won't take as long.
It's an interesting move for Blackberry and, for Keys. The ad however, I'm not convinced is a stroke of genius. It was aired during the Super Bowl this week and has since clocked up around 830,000 views on YouTube.
What can't a Blackberry 10 do?