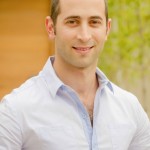 Would you jump from the security of global investment firm Goldman Sachs into the murky waters of online start-up business?
Well, that is exactly what Melbournian, David Janovic did. He is now the founder of the new online furniture business, RetroJan which offers stylish furniture at an affordable price. Nothing there is over $1,000.
What is RetroJan? What products does it offer?
RetroJan is a manufacturer-direct-to-customer online retail store specialising in modern retro, Scandinavian and industrial-inspired furniture. The RetroJan collection is full of character pieces. The design is not heavy-handed, rather tried and tested style meets contemporary interpretation, to striking effect.
Each piece of furniture is priced at under $1,000 – accessible for style-conscious customers who are keen to have beautiful, statement, pieces at a reasonable price. By manufacturing furniture with partners overseas, RetroJan is able to pass on considerable savings. Janovic visits each manufacturer personally to ensure that ethical and quality standards are met.
His goal is to make designer lifestyle furniture in reach financially for young professionals and families and more accessible by offering it online with fast delivery. All products are inspired by trends and styles from the past, souring pieces that look back with nostalgia and pay homage to legendary styles and influences of years gone by.
Who is David Janovic? How did he start RetroJan?
David Janovic completed his Commerce and Law degrees, which led on to a successful career as a financial analyst at Goldman Sachs. The career many would aspire to was not satisfying for him though.
He was working long hours in a challenging role, with all of the perks, but he was most fulfilled by his online side-projects. The risk, autonomy, hard work, and getting his hands dirty fulfilled him more than the fancy office and tiers of executive management at his day job.
David started a few online hobby businesses over the years to keep himself occupied, but it was not until he moved into his first St Kilda apartment that the idea for RetroJan was born. He was seeking statement pieces that were not already in his friends' homes, and he did not have a huge budget.
A visit to trade fairs overseas revealed that these pieces could be delivered to Australians at a much lower cost using an internet based model – direct from supplier to consumer, without middlemen, and without a showroom. He realised there was a huge gap in the market for stylish and accessible furniture.
What challenges has David Janovic faced in starting RetroJan?
With no prior experience in furniture and having just dabbled in online retail; David turned his back on his corporate career to start RetroJan. The journey has not been without its challenges. Dealing with overseas suppliers, who often speak a different language and have different cultural approaches to business has required different negotiation and communication styles. Having not manufactured furniture before, understanding production processes, furniture materials and quality control has been a steep learning curve.
David has spent a lot of time overseas with suppliers, at factories overseas to communicate his expectations in terms of quality and collaborating with suppliers to improve product design and production processes.
Whilst many are attracted to the idea of starting their own company, David quickly found the environment different, and not in the way he had expected. For an entrepreneur, there is no time for procrastination. As an entrepreneur, you are paid solely by your own productivity and success. It is a very different scenario to the corporate environment David came from.
Most of his friends think he's mad. He looks forward to proving them wrong.