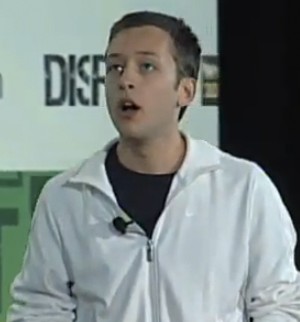 Many people, particularly Australians, hate speaking in public.
Some of us have no problem with it but, for others, it's one of their greatest fears.
If you are starting a company and need to pitch your ideas, learn how to speak in public.
So, with this in mind, you're likely to really feel for Cullen Dudas pitching at the TechCrunch Battlefield in New York in 2011. He is obviously very uncomfortable on stage.
But, it's worse than that.
After the compere announces a joint-pitch from two founders, only one takes to the stage: Dudas. The absence of the other person is not explained. Instead an awkward presentation follows that is neither concise, nor inspiring. In fact, in some parts, it's downright confusing.
Then, after the long-coming, yet abrupt conclusion, the compere states that he may have just been punked. No one really knew what was going on with this pitch.
What not to do in a pitch
Be so nervous that you lose your train of thought.
Be unclear in your message.
Be unprepared.
Be vague or secretive.
Go on for too long.
Fail to articulate what problem you are trying to solve.
Failing to explain what the company does.
Lack enthusiasm.
Ramble.
Was it successful?
Lumier learned a lot from this 'failed' pitch. That is, Lumier flearned.
The company raised some initial funding from respected investors, including SV Angels and the Founders Fund. The company is currently taking email submissions for its beta release.
Lumier Startup Battlefield presentation, 2011