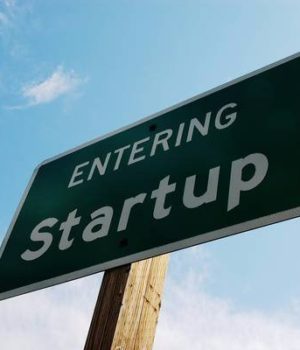 Having a startup is not what one may think, it's not leaving at 4pm and having flexible hours, a ping pong table or long Friday lunches – it's a lot of work, the constant struggle of aligning meetings with competing international time-zones, making hard decisions and being all in 100 per-cent. In 2009, my husband and I created The Bali Bible, our first startup and our first baby.
From humble beginnings as a PDF with recommendations on the best things to do, see and where to go in Bali grew an organic social media following of 1,000 followers on a Facebook page. Then it grew to a website and tech platform that now has over 2 million unique views per month, 1.5 million social followers and the launch of our second startup TRAVLR a game-changer to the travel industry.
Simon (my husband) and I whole heartedly live and breathe travel and we want to make the product better for us, avid travellers, and its users at the same time. Everything we do at TRAVLR and The Bali Bible is customer centric, every decision, hire and improvement to the platform always has our loyal fan base in mind.
We're constantly thinking of ideas, some aren't that great all the time but innovation is based on failing fast and learning and growing with that. Working as a dynamic duo for 7 years made it tricky to let go and delegate tasks that you've done day in and day out to people that you're nervous won't love the brand as much as you.
Learning key business lessons
The turning point for us was realising to make TRAVLR and The Bali the best it can, we had to recruit and recruit wisely, so we started the process and sourced not only the very best experts in their field but a team of people that are obsessed with travel, crazy about The Bali Bible and most importantly feel like a family. Yes we argue, yes we have days when we need a Rosé at 12pm and yes the biggest bone of contention in the office is the air conditioning. However, it's the most rewarding feeling, as a founder, when you walk into the office knowing that every single team member is as excited as you are to achieve great things.
Today, we're proud to have over 70 plus staff globally and a senior leadership team that is second to none in the travel industry. In the last six months we have promoted Mitch Lawson, ex AGL and Seek to Chief Marketing Officer, recruited Marketing Specialist Lauren Treweek from Australia Post, Ex head of product at SEEK Aoife Johnston, ex Lonely Planet's Geoff Stringer, ex 1Form's Stuart Rowe and ex Luxury Escapes Gordon Bayne as Global Commercial Director.
While I'm proud of the incredible talent we've secured for the team, I think what is most impressive about each and every staff member is that there is no task too small or too big that everyone won't pitch in to do. Priorities, reporting structures and project plans can change quickly. It's so important to embrace change, get involved in the craziness and put your hand up for tasks that may not necessarily be what you were expecting. Sometimes, it's equally as important to be creating code as it is to be putting together IKEA flat packs.
Overcoming hurdles in the startup journey
Like all start-ups, we've had a few of obstacles and challenging experiences over the nearly ten year journey, at first it was teething stages, where Simon my husband and I did everything ourselves while also working full-time at our other jobs now its scale and managing our rapid growth. We've gone from a small office space to a whole villa in Bali, two make-do desks in Melbourne to an entire IKEA floor suite and now have computer screens that could give your TV a run for its money. If we're in the tech game, it makes sense to have technology that mirrors our offering – Mac over PC every day. It's also the little things like buying a coffee pod machine, having a selection of teas and keeping the fridge stocked with treats for those late nights and early mornings that we've all done many times before.
This time last year, we were organising a Christmas party for four and now we've got enough people to play a competitive game of lawn bowls. We're still learning a lot about creating a sustainable culture that encourages team success and fosters self development at the same time. Having worked for large scale organisations in the past, I've seen firsthand how culture can change dramatically as a company grows.
I'd like to think that remaining grounded and putting our people first will ensure that we continue to be a place that's fun, challenging and flexible.
The travel-tech industry is fun and is rapidly evolving. , Customer expectations are getting greater and greater. People are becoming more time poor and have access to technology that allows them to make decisions at the click of a button. Our biggest challenge as a growing startup is to move at pace with the demands, needs and wants of our customer base so that we deliver a unique and enjoyable platform time and time again. This means that we're constantly changing, improving and reinventing our products.
We've just gone live this month with bookings on both The Bali Bible and TRAVLR, allowing you to access the best deals and offers for Bali, making TRAVLR the most comprehensive and complete travel experience and platform for avid travellers. Taking our expert knowledge of the Bali region, our community of travellers can now discover, plan and book with the people that know Bali best. What makes us different is not that we've been to Bali a thousand times or the fact that we have amazing partnerships with venues over there, it's that like our customers we want the travel process to be simple and of course, it'd be nice to get bang for your buck. Our deals do just this. We make it easy to purchase, quick to redeem and best of all we give our customer the ability to experience the best parts of Bali for less.
Lani te Hennepe is the co-founder of The Bali Bible and Aussie travel technology start-up TRAVLR which recently announced its expanding female team with the appointment of Aoife Johnston as Head of Product. Johnston joins the TRAVLR team following five years at leading global online employment marketplace SEEK, in Senior User Experience Design and Product Management roles. As Head of Product at TRAVLR, Johnston will work alongside female co-founder Lani te Hennepe to create a world-class travel technology platform that revolutionises the way consumers book and experience travel.