Thanks to social distancing measures and lockdown laws, video calls are becoming a fixed part of our day to day – both personally and professionally. Although already commonplace in tech startups and those with global teams, this is the first time many small businesses across Australia have needed (or wanted) to use video conferencing tools.
While most of us are still getting used to this new remote way of life and work, apps like Zoom have quickly transformed the way brands connect with customers, teams and suppliers.
Unlike many tools that came before it, one of Zoom's stand out features is its ability to let users create their own virtual backgrounds. Whether brightening up a boring background, or masking the fact that you're taking a call from the only quiet place left in your house (in an age of homeschooling, the laundry room meeting is perfectly understandable) – businesses of all sizes have recognised the opportunity to leverage virtual backgrounds as a useful, on-brand communication tool.
Zoom comes loaded with a small selection of stock images, but custom digital backgrounds open up a totally new realm of possibility for small businesses. Here are a just few ideas of how you can use virtual backgrounds to create a personalised experience that really sets your brand apart:
1. The brand builder
Video calls may be the only face to face touchpoint we have for some time – whether that's customer or supplier calls or more informal catch ups with members of your team. A well branded Zoom background can be an excellent way to create a polished image for your business.
This can be done in a variety of ways. For example, you can upload an image of your physical office, create faux signage on the "wall" behind you displaying your logo, or simply have a background that uses your brand colour to create a sense of both familiarity and professionalism.
When deciding on what that background image is going to be, steer clear from clashing patterns or animated backgrounds as they can be off putting for those viewing on the other side. While you want to impress, you also want the focus to remain on you. Create something recognisable but not distracting.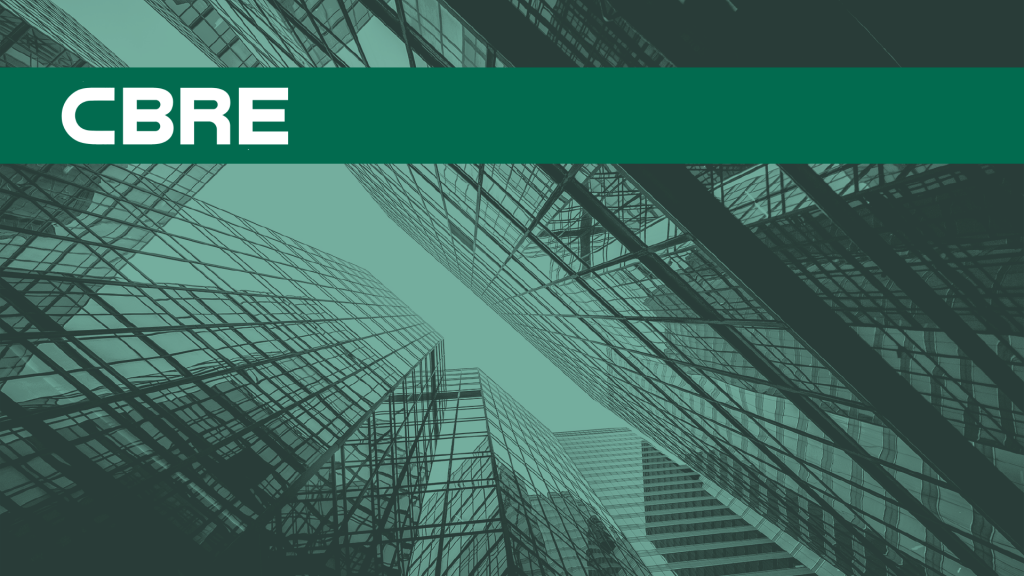 2. The business card
With limited physical interactions and opportunities to interact in person, your Zoom background can become a virtual version of your business card. If you're meeting a prospective client or supplier for the first time, or even on a large call with lots of participants, having your contact details, logo and branding situated 'behind you' on the screen can be a great way to leave a lasting impression.
Additionally, an individual background for each member of your team can be a great way to create a professional look by rolling out your branding across all touchpoints of your business.
Don't worry if the text in your background appears backwards to you as Zoom's mirroring functionality means it displays correctly to the people on the other end of your call.
3. The conversation starter
While our shared experience within the pandemic offers up a general conversation ice breaker, another way of doing so can be a clever or unusual Zoom background. Whether it's an image of your once inhabited office, a recently completed project or some thought starter text to kick things off, something unconventional in your background can be just the ticket to creating a more relaxed start to your meeting.
Just remember that while quirky Zoom backgrounds can be great fun for Friday afternoon drinks and other staff catch ups, it's important to remember to tailor your background to reflect the first impression you want to make for whoever is going to be on the other end of the call.
Getting set up
Now you've chosen the right image or theme for your brand and your surroundings are good to go, you're ready to set up on Zoom. Within the app, head to the Settings section and select "Virtual Background" from the menu options. Here you will see Zoom's default options or you can upload your own by clicking the "+" button and you're ready to go.
Injecting a bit of your personality into your video calls can be the magic touch your small business needs to set it apart in this new world we find ourselves in. It's clear that the way we do business will never be the same, and it's highly likely that video conferencing is here to stay. Having a suite of on brand Zoom backgrounds is not only a band aid fix for a (hopefully) temporary situation, but a strategic and low-cost investment for your small business.
Shayne Tilley is Head of Marketing at 99designs, the global creative platform that makes it easy for designers and clients to work together to create designs they love. Wrangler of collaboration, diversity, and creativity to help bring more opportunities to people all around the world. Check out a range of custom Zoom backgrounds here.