Led by Graham Tuckwell, Founder of ETF Securities, and Alium Capital an Australian growth focused fund, the latest capital raise will help strengthen Stockspot's position as the country's leading digital investment service.
The survey of 1,000 Australians, commissioned by Australian document productivity start-up Nitro, found nearly nine in ten (87 per cent) 18-25 year olds had recently faced a digital roadblock, such as forgetting a password or losing a digital document—nearly double that of respondents over 55 years old (55 per cent) and well above the national average (67 per cent), raising concerns about the efficiency and focus of the future workforce.
Plenty of recruitment agencies have tallied the numbers and found that the average dud hire will cost an organisation between $50,000 and $70,000, factoring...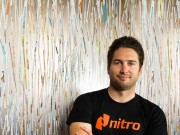 Australian document productivity company, Nitro has acquired Silicon Valley start-up doxIQ, enhancing its document analytics technology.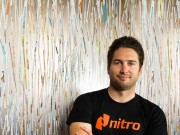 Australian start-up success story and leading document productivity company, Nitro has secured US$15 million in funding (Series B round) from top tier US venture...