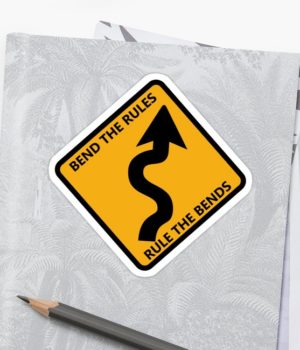 Some of the world's most successful entrepreneurs and innovative business ideas emerged from those that dared to colour outside the lines. Most business owners will admit that risk-taking is inherent to starting and growing a service or product, and that there are great rewards to be gained from challenging convention.
One of the most exciting advantages of being an entrepreneur is discovering what works best for you, even if it isn't in line with the path carved out by others before you. With no existing company protocol to conform to, you will face endless possibilities that will either assist or hurt you as you build your business.
As the Head of Vistaprint in Australia, I have first-hand experienced the power of redefining the so-called unbreakable rules of business and am passionate about helping people build their business to be stronger than ever.
What rules of business should you break?
Here are my top 4 tips for business rules that are worth breaking to grow your small business:
1. Don't dabble in business with friends
You may have heard that you should never work with friends and family. However, tapping into the skills of people you have an established relationship with has the potential to create a powerful support network for when things get tough.
Being a business owner can at times be a stressful and lonely game, and surrounding yourself with people who genuinely want to see you succeed is key to maintaining motivation.
Trust, mutual respect, and commitment to growth are other key benefits of going into business with friends and family, in addition to a natural synergy. This dynamic can result in tremendous benefits for your business, but also requires a solid partnership agreement and relationship management.
Through a clear decision-making process and understanding of expectations, you and your business partner can navigate obstacles with maturity and honesty. If you can find this balance in your relationship, going into business with friends and family can be a rewarding experience to share.
2. Have a business plan
Creating a plan that sets out what and how to achieve short and long-term goals is the golden rule of business. Yet capitalising on valuable gaps in the market sometimes requires that you move quickly. In the race to be the first-to-market, drawing up a formal business plan might mean that important opportunities are missed.
We live in an age of reinvention, where shaking up the traditional business model is essential to tapping into underserved markets and adding value to the broader industry. Becoming a market leader requires that you carve out a market by experimenting with old rules and disrupting established models.
Trust your instinct- if you feel that something is missing or could be done better, launch for the opportunity and don't be burdened by the time and resources required to writing up comprehensive business plans or experience before launching into action.
Start simple by ensuring that your targets are understood and agreed upon by your team, and build outwards from here.
3. Specialise in what you know
In order to achieve long-term success as a small business, money should never be the number one reason for starting your own hustle. At the same time, don't let inexperience hold you back from making an impact on the market.
As we have learnt from the top entrepreneurs, having a specialist degree is not essential for developing a successful business. Leverage talented people and absorb insight from expert sources to grow your understanding of the market you seek to thrive in.
Seek opportunities to network with high-performing business owners to grow your knowledge of how to position and market your business idea, and tap into every contact you have available for advice. Passion is a powerful foundation for growing a business and opportunities to learn along the way are abundant for the bold.
4. Say 'yes' to everything
As a small business owner, you may feel tempted to accept every project that comes your way. From hiring more employees to acquiring new business, things which fuelled growth in the early days can snowball to actually stall you from bettering your company.
Becoming a visionary leader requires that you can channel the fierce drive for results and independence as an entrepreneur into learning to say yes to opportunities at the right time.
While most would agree that not having enough time is one of the biggest issues of being a business owner, people fill their days with the wrong types of commitments and obligations.
Remember that your time is limited and as a scarce resource, should delegated wisely. By focusing on prioritising, you will have more capacity to drive sizeable growth through the things that are most important to growing your business.
Decisions should be streamlined by dividing and conquering approvals among key employees, allowing the company to embrace a healthier 'yes'.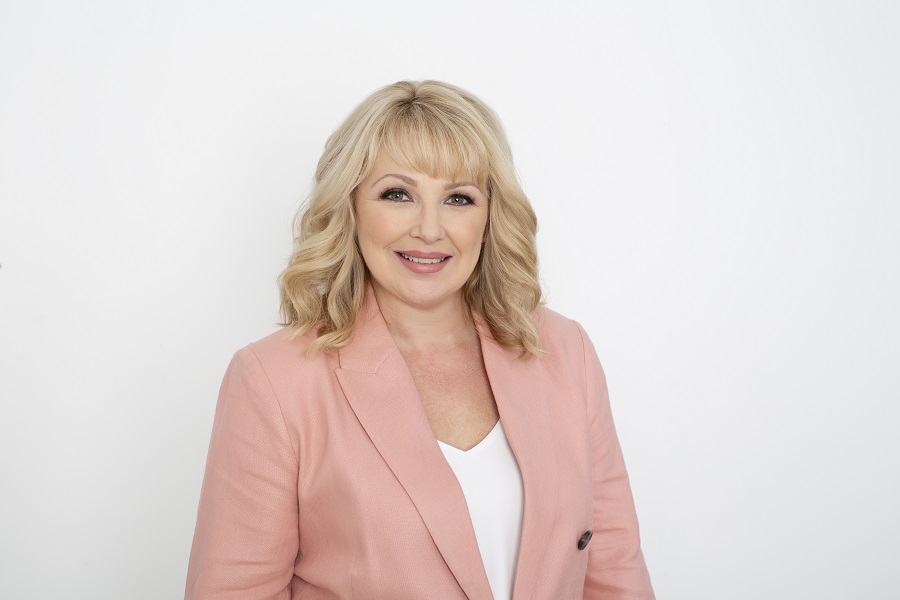 Melissa Haywood's career began almost 20 years ago when she graduated from university into a career in Direct Marketing. Today, as the Head of Vistaprint Australia, Melissa applies her skills to the exciting world of customised products, empowering everyday Australians to grow their own businesses successfully, no matter the size.